EDGE Columnists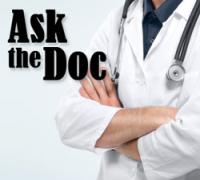 Our panel of physicians, scientists and social workers answer reader questions about health.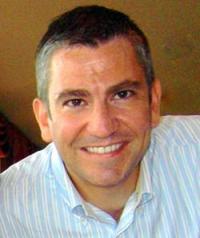 CattyDaddy takes you on the adventures of two gay dads and their daughter. Check out his column for vignettes about their experiences as a two-dad family. Joe, Greg, their daughter Elly and dog Betty live in Cambridge, MA. Joe AKA CattyDaddy is a stay-at-home dad and Greg is a physician. Elly is a busy, curious toddler and Betty spends her days keeping up with her human baby sister. You can also follow CattyDaddy's broader musings on life at www.cattydaddy.com.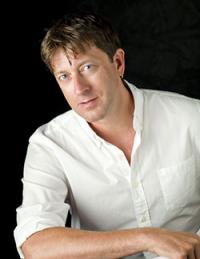 David Foucher is the Publisher and CEO of EDGE Publications, a member of the National Lesbian & Gay Journalist Association, and is accredited with the Online Society of Film Critics. David lives with his husband in Dedham MA.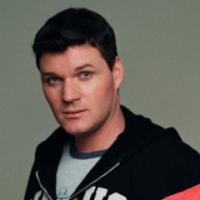 Since 2003 Derek Hartley has been the host, along with Romaine Patterson, of the GLAAD Award-winning SiriusXM Radio show Derek and Romaine, emphasis on the "has been." The show airs weekdays from 8 to 11 p.m. ET, exclusively on SiriusXM OutQ 109, and is wildly inappropriate. Prior to joining SiriusXM, he was a columnist for PlanetOut. He is a major proponent of recycling, as evidenced by his two memoirs: Colonnade: A Life in Columns (Spacuna Publishing, 2009) and When Nightlife Falls (Spacuna Publishing, 2011). And he writes a semi-annual blog, entitled Initial Public Offerings, chronicling his nighttime adventures, because he is his own favorite subject. Obviously he is single and resides in New York.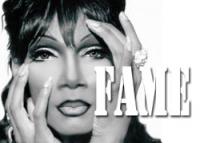 BeBe Sweetbriar is the Omni Present Drag Chanteuse. As an entertainer and hostess, BeBe can be scene every week hosting and performing at countless events and parties in San Francisco. One of the few drag personalities to sing live while performing, BeBe has literally graced every notable stage in The City, bridging many gay sub-community gaps. She has also been the opening act for Destiny's Child Kelly Rowland, "Ugly Betty's" Alec Mapa and comedienne Shirley Q. Liquor. Adding recording artist to her list of performance accomplishments, in 2009 Ms. Sweetbriar released her first dance single and accompanying music video, "Save Me".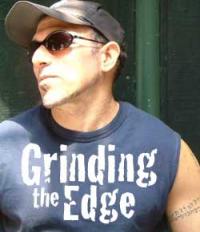 Steve Weinstein is a contributing writer of EDGE... and has a razor-sharp opinion. Here it is, in all its glory.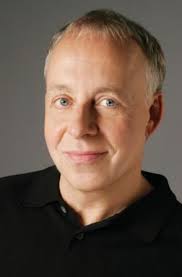 Jim David is a comedian and writer whose special, "Comedy Central Presents Jim David" airs frequently on Comedy Central and LOGO. His numerous television appearances include a semi-regular stint on Comedy Central's "Tough Crowd with Colin Quinn," the variety special "Out on the Edge", as a guest 'comedy consultant' on Bravo's "Queer Eye for the Straight Guy", BBC America's "The World Stands Up", ABC's "The View" and Current TV's "The John Fugelsang Show." He is the author of the one man play "South Pathetic" and the novel "You'll Be Swell."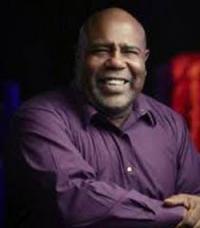 Comedian/Actor Keith Price is the first out African-American personality on satellite radio. He is currently the co-host and associate producer of the internationally popular JOLT w/ LARRY FLICK, on SIRIUS XM Radio's OUT Q station, where he gets to share his viewpoints and brand of humor on current events with the world, while also interviewing some of the most iconic and news making figures of pop culture and entertainment.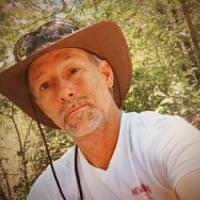 Kilian Melloy reviews media, conducts interviews, and writes commentary for EDGE, where he also serves as Assistant Arts Editor.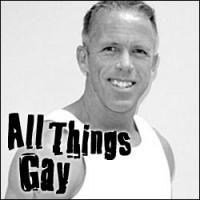 Mickey Weems is currently finishing his PhD dissertation on the circuit at Ohio State. He and his husband are coordinators for Qualia, a conference/festival dedicated to gay folklife. He may be reached at mickeyweems@yahoo.com.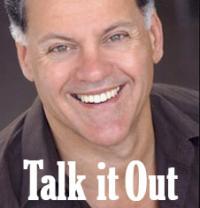 Dr. Vince Pellegrino has PhDs in educational theater and drama therapy from New York University and is a board-certified psychotherapist in New York City and Connecticut. He teaches communications at Hofstra University. He is currently working on a book, Gay Communication Game, about "Gayspeak"; an interactive TV program featuring real-time therapy sessions is in development.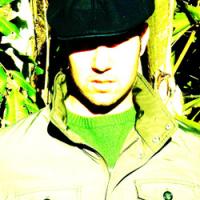 Anthony Paull is a syndicated columnist, author and filmmaker from Sarasota, Florida. Visit anthonypaull.com for more info.