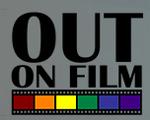 BFFs
Kat (Tara Karsian) and Samantha (Andrea Grano) have been best friends for years. When Kat is given a Couples Therapy Getaway birthday gift by her mother (Pat Carroll), she's persuaded by her bosom buddy Samantha, to pose as a lesbian couple in need of relationship help, just to take advantage of a relaxing spa-like visit to the couples resort.
However, the vibe is more intense than previously expected, and when "BFFs" Kat and Samantha pace through their daily exercises, feelings begin to emerge. Are these underlying romantic sensitivities real, or are they a fabrication of their close intimate lifetime friendship?
The most notable strength "BFFs" has to offer is its direction by Andrew Putschoegl. Putschoegl gets the most out of his actors and, along with clean editing by Corey Ziemniak, he presents a polished final product, showcasing the supreme performances of these actors on their emotional journey. Clearly, Putschoegl has a clean, straightforward approach to storytelling, and the overall look and feel of his film shows it.
Written by Karsian and Grano, the film's banter between its main characters plays like a well rehearsed comedy routine. Karsian and Grano are inherently and entertainingly funny, and it's obvious that Karsian and Grano are great friends in real life. The timing and chemistry they have with each other is electrifying to watch.
"BFFs"'s banter between its main characters plays like a well rehearsed comedy routine. Karsian and Grano are inherently and entertainingly funny, and it's obvious that Karsian and Grano are great friends in real life.
Best friend relationships need to grow and develop just like a non-platonic relationship. This is a story of multi-leveled intimacy. Friends and lovers share similar feelings of fear and intimacy whether there's sexual interaction present, or not. Every human wants their romantic relationships with their lovers to mirror what "Best Friends Forever" share. So, does friendship blossom from lovers, or can sexual attraction and intimacy grow from close friendship? "BFFs" tries to exemplify that attraction grows out of trust. If there's one thing that Kat and Samantha do have for each other, it's trust.
However, the relationship that Kat and Samantha share is one of guarded protection while inundated with avoiding feelings, and dependency while fearing abandonment. Like vinegar and oil, the two need to be shaken up a bit to make a delicious blend. To have these two characters waffle about whether there's a romantic spark there is understandable. However, supporting characters like Kat's family in the opening never say what the audience is most likely thinking. "Are these two really lesbian lovers, or just good friends?" "Is this why Kat has failed in all her past relationships, because she's not being true to herself about her sexuality?"
What I struggled with most was the likability of "BFFs"'s characters. "BFFs" is strong on dialogue, but weak on narrative and written characters. Seeing a film in which miserable main characters are struggling with their demons in a couples therapy-type setting can be unpleasant to watch, especially when it's a comedy. It echoes the intent of other, heterosexual, couple-plot films such as "The Big Chill," "The Anniversary Party," and "Four Seasons"; but, sadly, it doesn't deliver the desire to have its viewer invest care for those characters.
The main characters, at times, come off as bratty, angry, and broken. The supporting characters, at times, seem compulsory and cartoony. "BFFs" posesses what is almost the required shopping list of couple archetypes: One gay couple wanting to adopt a child (Sean Maher & Russell Sams); the older couple reigniting their sex lives (Richard Moll & Jenny O'Hara); and the straight couple with control issues (Jeffrey Vincent Parise & Tanya Clarke). The assumed bonds that Kat and Samantha allegedly created with their therapy mates are unconvincing. Although "BFFs" tries to avoid the use of group therapy cliches, it relies on stereotypes as a mechanism for the interaction of its supporting characters.
As a whole, "BFFs" challenges the typical conventions of best friends' relationships, whether gay or straight. It's not always about whether "BFFs" ever get together as lovers, but -- more importantly -- if and why they stay together as best friends.
A native of the South Jersey/Philadelphia area Tony Pinizzotto holds a BA in Speech Communications, with a double major in Theatre Arts, and a minor in vocal performance from Rowan University, NJ. Pinizzotto began his career in Chicago, writing in Marketing and Promotions for numerous TV/Film/Theatrical companies including; ABC-TV, CBS-TV, Weigel Broadcasting Co., Paramount Studios, and LarsErik Films; and was a co-founder of Chicago's critically acclaimed Close Call Theatre. Pinizzotto currently works as a Actor/Writer/Producer in Los Angeles. In his spare time Tony collects vintage classic motion pictures on 16mm film, Hollywood ephemera, and 60s Polynesian Tiki memorabilia. He is a member of The Los Angeles Historic Theatre Foundation and The Los Angeles Conservancy, preserving the art, history, and restoration of vintage LA movie palaces. Pinizzotto also writes for his classic film blog WTFCinema.blogspot.com and is the leading biographer for 50s character actor Jules Munshin. Tony Pinizzotto currently lives with his Domestic Partner of 18 years, and their puppy Tiddly.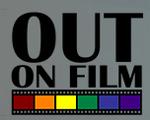 This article is part of our "Out On Film Atlanta" series. Want to read more? Here's the full list»

Comments on Facebook