Dig These Discs :: DJ Corey Craig, Morrissey, Vienna Teng, Madeleine Peyroux, Keri Hilson
Sometimes it's good to chill out with a nice soothing album, while other times you want to get your dance on. Regardless of what your mood is currently, this week there is something for your every mood.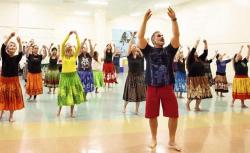 Keri Hilson - "In A Perfect World..."
Expectations for Keri Hilson's debut album were high thanks to her appearance on Timbaland's hit "The Way I Are" and having penned Britney Spears' "Gimme More." By teaming up with a slew of marquee names for "In A Perfect World..." Hilson was guaranteed to not completely disappoint. With names like Kanye West, Ne-Yo, Lil Wayne, and of course Timbaland, Hilson has more star power than some artists use in their whole career.

"A Perfect World" has an overarching theme of looking at being in love. The album looks at all aspects from "Make Love," which is self explanatory to "Change Me" about trying to change your partner. Hilson doesn't come off as a lovesick teenager or a jaded, scorned woman. Rather each of the tracks look at different things that go along with being in a relationship.

Having co-written most of the songs on the album, Hilson is able to self tailor the tracks to her own vocal stylings and what she feels most comfortable performing. Her voice works best on the club thumpers like "Get Your Money Up," which features both Keyshia Cole and Trina. Making sure that demonstrate her range, Hilson has included a few that slow things down.

Keri Hilson was smart to create a debut album that establishes her as an R&B voice to be reckoned with. "In A Perfect World..." is a good way to introduce herself as a solo artist and establish the level of music that we can expect from her in the future.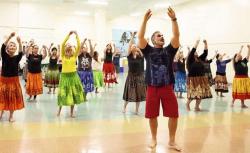 Vienna Teng - "Inland Territory"
Trying to categorize Vienna Teng would be a losing battle. Falling somewhere in the spectrum between a toned down Evanescence and the likes of Sara Barielles or KT Tunstall, Teng returns with her fourth album "Inland Territory." At times she verges on something you would have heard at the Lilith Fair a decade ago while other times seem to be getting in touch with her edgier side.

The album, which relies heavily on the piano, is soothing collection of songs filled with emotion and passion throughout. "Territory" has the tracks sequenced in a way that allows them to blend one into the next for a mostly smooth transition from one to the next. At the same time with each of the tracks easily flowing into another makes it harder to distinguish each song as an individual.
DJ Corey Craig - "POPular"
Think of this as the club version of the Kids Bop CDs. New York based DJ Corey Craig creates a 14 track party album filled with many of today's biggest hits. This is the first CD in a new series from Centaur Entertainment that will feature a "fresh new gay DJ from different cities around the country."

While you will find chart toppers like "Womanizer" and "Just Dance" included, they aren't the original versions. Rather each of the songs have been re-recorded and remixed. Some of the songs sound so similar that you will have trouble telling whether you are listening to Natasha Bedingfield sing or Tatiana, who is actually on the album.

Some of the songs, like "Disturbia" were already club ready so Craig does a reworking of the track. In the case of the Rihanna hit, he actually ends up slowing it down slightly that makes the vocals seem unequal with the backing music.

With the inclusion of some of the top songs, "POPular" works best when looked at as an appetizer to listen to as you get ready to go out to the club. It will get you energized for the night and the main course that will be awaiting you when you walk through the doors.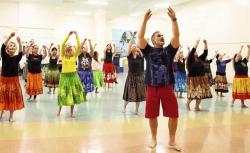 Madeleine Peyroux - "Bare Bones"
Jazz singer Madeleine Peyroux has been recording and releasing music for over a decade but rather than chasing the limelight she enjoys the simpler things in life. It is apt, then, to have her latest album be entitled "Bare Bones."

The singer is not flashy on the album and the music sticks to what you might expect from an album entitled "Bare Bones." The low-key album employs simple arrangements with lyrics that discuss some of the most common experiences in life.

"Bare Bones" is the type of CD you turn on after a long day at the office and are seeking a way to unwind. Turn this on and open a bottle of wine. By the end of its 50 minute running time the wine will be gone and so will your problems.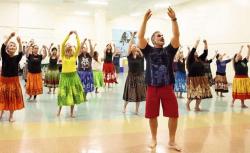 Morrissey - "Years of Refusal"
Morrissey, who rose to fame as the lead singer of The Smiths, is never going to be confused for an optimist. Throughout his solo career the singer's songs has had a tendency to look at the bleak side of things and look at things slightly off-kilter that will make it hard not to crack a smile at what you are hearing. The topics on display include the faked pleasantries that people exchange in "It's Not Your Birthday Anymore."

Returning with his first album in three years, the singer has co-written all twelve of the tracks on the album. The tracks maintain the pop rock edge while incorporating lyrics that are more intellectual than you might find with many of the other acts that are out there.

The Moz, as he is sometimes called, is an acquired taste because of his sometimes pronounced singing style. He is sometimes very precise with the way he sings the lyrics. But for those who are into the singer "Years of Refusal" will be a welcome addition to their collection.
Comments on Facebook