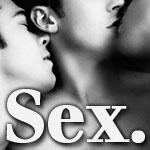 Porn Past/Present Tense :: XXX-Work Haunts Performers
How much should an employee's past influence his current job when there was nothing criminal involved? Should someone suffer for the rest of her life for a youthful indiscretion? These questions are being raised as former porn stars make their way into the workplace -- interestingly often as teachers.

On February 26, Miami-Dade County public school substitute teacher Shawn Loftis, 36, received a letter from his boss, Allyn Berstein, the principal of the Nautilus Middle School of Miami Beach that informed him of a meeting "in accordance with Article XXI, Section 1 of the United Teachers of Dade Contract concerning your non-compliance with School Board Rule 6Gx13 - 4A-1.213."

The cited School Board Rule is a code of ethics. Appearing under the name "Collin O'Neal," Loftis, who received his Masters Degree in public administration from the University of Miami, was outed as an ex-porn star and an active producer.

As O'Neal, Loftis appeared in such films as "Mirage," "Humping Iron," "Banging the Bar Man," "Desperate Husbands" and "Mo' Bubble Butt." O'Neal is also one of the many men featured in the 2005 book, "Hot: The Men of Hot House."

The resulting action was quick and decisive. Mr. Loftis was immediately fired. Mr. Loftis' Florida teaching certificate has not been revoked. His case is currently under review with the Florida Board of Education.
Collin's World of Men
Beginning in 2004, Loftis began producing his own well-received adult video series, "Collin O'Neal's World of Men." Initially distributed by Raging Stallions Studios, the series was nominated for several GayVN Awards.

Loftis created his own membership website, World of Men, where he sold his DVDs, offered regular streaming content, updates, and blog reports of his travels and shoots.

Loftis claimed that he had sold "World of Men" before he began his employment with the Florida Board of Education and that he had not appeared as a performer before the camera since he just before he began teaching. All the same, he appeared to his employers to be an ongoing contributor to the adult film industry.

Loftis acknowledges he continues to receive residuals and supervise new production. "It was what I consider a 'soft sale' and transfer of assets," he told EDGE. "I still produce and receive residuals for 'World of Men.'"

A quick review of the website reveals Loftis in blogged video caps and a banner image as "Collin O'Neal." There does not appear to be explicit video content of O'Neal in the free section.

The 2257 certification of WorldofMen.com reveals ownership listed by a Phoenix-based company, Mania Media LLC.
Meet CNN iReporter Shawn Loftis
In 2009, the Miami New Times News began publishing ongoing investigative reports on the booming South Florida adult industry. In the tech boom of the last few years, South Florida has become a highly trafficked center of activity in the adult industry. The Miami New Times News was focused on the local impact of the economics, the industry conventions, and the social connectivity of South Florida's XXX-business.

Initially, story sources were difficult to come by. However, by 2009, Loftis had gained some attention as a citizen iReporter for CNN. His multiple online stories for CNN included reports on Colombian drug trade, the auto industry bailout, and flooding in South Florida. Loftis also captured a CNN iReporter Photo of the Day while shooting in Australia.

On December 20, 2009, The Sword.com, the Gay Porn Star blog run by Zach Sire, identified iReporter Loftis as 'Collin O'Neal', with a favorably titillating blog entry. The Miami Herald picked up the item. "Say what you will about CNN's ratings," wrote the Herald's TV critic Glenn Garvin, "the network isn't standing still. Newest innovation: gay porn correspondents. As first revealed by the authoritative Gay Porn Blog (be careful about clicking on that at work, by the way), this fellow delivering one of CNN's new "citizen journalism" iReports is noted gay porn star Collin O'Neal. You no doubt know him from his groundbreaking work on World of Men."

According to Loftis, a Miami New Times reporter came to him because he was doing a special on the adult entertainment industry in South Florida. "They came to me in February, and I told them, 'This is what I used to do, and I don't mind talking with you a little bit about sometime,'" he noted.

In May, CBS -TV's Miami affiliate had picked up on the story. Loftis did two interviews with them, the first about the porn industry in Florida. In the first interview, Loftis appears as "Collin O'Neal."

"If you make a little bit of noise, then you may dig up some problems," he then said. He made, however, no reference in the interview to his career as a teacher, nor was his real name revealed. Because by then, Loftis had already been fired from his job.

"I kept everything quiet," Loftis told EDGE. " By then, I was dealing privately with ACLU. I didn't say anything to the media."
Comments on Facebook