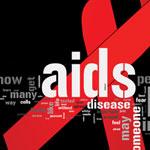 Commemorating World AIDS Day in the City By the Bay
Northern California's Bay Area will host a variety of World AIDS Day events on Dec. 1 to continue to raise awareness of the still-prevalent global pandemic. As reported in 2010, more than 60 million people worldwide have been infected since 1981. Twenty-five million have died, and 34 million are living with HIV/AIDS, with 7,400 people infected each day.

In the United States, almost 1.2 million people are living with HIV, and about one-fifth are unaware of their infection. The World Health Organization created this annual commemoration in 1988, and this year's international theme is "Getting to Zero."

In order to aim toward zero infections, Get Screened Oakland will present the film "Many Women, One Voice: African American Women & HIV," followed by a panel discussion that Saturday from 2-5 p.m., at the University of California-Berkeley's Alumni House, located on the south side of campus, near Bancroft and Dana Ways (visit www.getscreenedoakland.org).

"This powerful documentary explores the impact of HIV/AIDS on women of color through first-hand accounts," said GSO Program Manager Nichole Little. "The voices of these real women strike a resonating chord that stays with you."

The movie and talkback target youth, because "young people need to understand what HIV/AIDS is, as well as what it isn't," added Little, who's also the "Many Women, One Voice" Committee Chair. "And we all need to know that, as world citizens, we are all impacted by this disease, so we're all responsible to do our part."



Silicon Valley's Health Trust agrees that education and communication are key, and said that World AIDS Day is an opportunity to learn the facts about HIV and put that knowledge into action.

"If you can understand how HIV is transmitted, how it can be prevented, and the reality of living with HIV today, you can use this knowledge to take care of your own health and the health of others, and ensure you treat everyone living with HIV fairly, and with respect and understanding," reads the organization's website.

To that end, the Silicon Valley Hike & Bike (www.svhikeandbike.org) will benefit the Health Trust's AIDS Services, and is co-hosted by the Santa Clara University Public Health Department. Registration for the 32-mile bike ride will be held from 8-9 a.m. on Dec. 1. The walk and 11-mile bike ride will have check-in at 9 a.m., and activites begin at 10 a.m. All hikers and bikers will receive a goodie bag, including snacks and a shirt, and special prizes will be given to those who raise $100, $250, $500, or $1,000. Other presentations will happen from noon to 1:30 p.m., including music, speakers, and a poster and video contest.
San Francisco Offers HIV Testing, Mural Painting and More
In San Francisco, the Asian and Pacific Islander Wellness Center is offering an array of events between Nov. 28 and Dec. 7, including ongoing HIV testing and a "Tree of Life" mural painting, under the umbrella of the "We Count" campaign for Asian Americans, Native Hawaiians and Pacific Islanders.

"These days, everyone is calling for the end of AIDS, but we haven't crossed the finish line yet, even if we can see our final goal post for the first time in the epidemic," said APIWC Communications Manager Stephanie Goss. "And some of our communities, including Asians and Pacific Islanders, are not explicitly prioritized in national HIV policy. We must ensure we 'end AIDS' for all of our communities. We can't afford to leave anyone behind."
Their website, www.apiwellness.org/wecount.html, offers a variety of advocacy links such as a Congressional healthcare policy petition, information on how to contact legislators via social media or schedule a policymaker visit, and how to deliver fortune cookies with customized World AIDS Day messages to local, state and national officials.

On Dec. 1, APIWC will show the film "Still Around," followed by an HIV and transgender community discussion titled "Where Are We Now?", from 2-4:30 p.m. at their Center on 730 Polk Street. At the same location on Tuesday, Dec. 4 from 5-7 p.m., they'll hold an event for "Taking Root," a national storytelling initiative that just returned from a workshop on Guam, which puts the power to end HIV stigma into the hands of the community. For more information, visit www.banyantreeproject.org/takingroot.php.
Comments on Facebook