1 thru 10 of 2218 Stories
California and 15 other states filed a lawsuit Monday against President Donald Trump's emergency declaration to fund a wall on the U.S.-Mexico border.
A French judge refused Monday to block the release this week in French cinemas of a movie based on a Catholic sex scandal.
Mitch Hungerpiller thought he had a first-class solution for mail that gets returned as undeliverable, a common problem for businesses that send lots of letters.
President Donald Trump is going after the "horror show" known as the diversity visa lottery program. His description of it is pure fiction.
Aaron Francisco Chavez swallowed at least one of the sky blue pills at a Halloween party before falling asleep forever. He became yet another victim killed by a flood of illicit fentanyl smuggled from Mexico into the Southwest.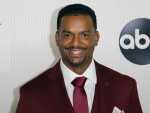 "The Fresh Prince of Bel-Air" star Alfonso Ribeiro has been denied a copyright for the "Carlton" dance, which he's suing two videogame makers over.
Another shutdown has been averted, but a new confrontation has been ignited: President Donald Trump's plan to bypass lawmakers and declare a national emergency to siphon billions from other federal coffers for his wall on the Mexican boundary.
A compromise on border and immigration enforcement cleared Congress on Thursday, giving President Donald Trump just a sliver of the money he wanted for his border wall.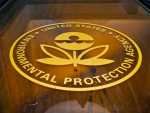 The Environmental Protection Agency is expected to announce a plan for dealing with a class of long-lasting chemical contaminants amid complaints from members of Congress and environmentalists that it's not moved aggressively enough to regulate them.
The Senate will vote on the Green New Deal, a moonshot plan by Democrats to combat climate change, Senate Majority Leader Mitch McConnell said Tuesday, announcing a move designed to force Senate Democrats into a political bind.
1 thru 10 of 2218 Stories