1 thru 10 of 2729 Stories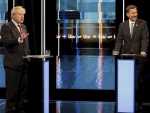 Taxpayer-funded family planning clinics must stop referring women for abortions immediately, the Trump administration said Monday, declaring it will begin enforcing a new regulation hailed by religious conservatives and denounced by medical organizations.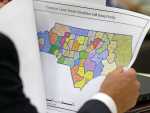 A North Carolina state court trial on whether legislative districts are illegal partisan gerrymanders starts just weeks after the U.S. Supreme Court ruled it wasn't the purview of federal courts to decide if boundaries are politically unfair.
A man sentenced to life in prison on federal hate crime charges for deliberately driving his car into anti-racism protesters during a white nationalist rally in Virginia is set to face a state judge who could add another life sentence, plus 419 years.
An anti-Brexit activist who won a major legal case against the British government said Sunday she will go to court again if the next prime minister tries to force the U.K. out of the European Union without a deal.
Federal prosecutors, preparing for a bail fight Monday, say evidence against financier Jeffrey Epstein is growing "stronger by the day" after several more women contacted them in recent days to say he abused them when they were underage.
In large measure, the progress they cited pre-dates Trump's presidency. And in some of the particulars, they were wrong. For example, the air is not cleaner under Trump.
The attorney general for Washington D.C. has issued subpoenas to the National Rifle Association and its related charitable foundation as part of an investigation into allegations of financial misconduct.
Legal weed generated $10.4 billion in the United States in 2018, and the number of "plant-touching" jobs is expected to pass 500,000 by 2022. But be warned, the cannabis industry is not for the faint of heart.
When he resigned as defense secretary last December, Jim Mattis thought it might take two months to install a successor. That seemed terribly long at the time. Seven months later, the U.S. still has no confirmed defense chief.
Poor defendants who can't pay are jailed, clogging local lockups with people who in many cases have not been convicted of any crime and putting others on a probation that doesn't end until all debts are erased.
1 thru 10 of 2729 Stories