Gay News: The Latest
Jackie Shane, a black transgender soul singer who became a pioneering musician in Toronto where she packed out nightclubs in the 1960s, has died. She was 78.
Iowa play-by-play announcer Gary Dolphin was suspended Friday for the rest of the season for referring to Maryland's Bruno Fernando as "King Kong" during a game.
Special counsel Robert Mueller's sentencing memorandum for former Trump campaign chairman Paul Manafort was not publicly available late Friday, suggesting the document may still be under seal.
Former Vice President Joe Biden is seizing on that opening to position himself as the sole global policy expert in a crowded Democratic field if he decides to run for president.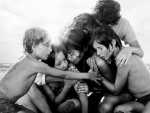 There are two things to know about the Oscars this year: the lead-up has been crazy and there is no clear cut winner for Best Picture. EDGE writers make their picks for who will win, should win and should have been nominated.
R. Kelly, the R&B star who has been trailed for decades by allegations that he violated underage girls and women and held some as virtual slaves, is due in court Saturday after being charged with aggravated sexual abuse involving four victims.
Robert Kraft, the billionaire owner of the New England Patriots, faces charges of soliciting a prostitute after he was twice videotaped in a sex act at a shopping-center massage parlor in Florida, police said Friday.
Despite the conflict's savagery, what followed was a remarkable rapprochement between wartime foes and it took merely 20 years to restore full relations.
Special counsel Robert Mueller's report on the Russia investigation is not expected to be delivered to the Justice Department next week, a senior department official told The Associated Press on Friday.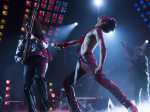 The most tumultuous Oscar season in memory might pale in comparison to the aftermath.
On Tuesday, the last Volt was built with little ceremony at a Detroit factory that's now slated to close.
This list may seem a few months late but I consider the movie season to stretch from January through February of the following year — or until after the Academy Awards ceremony is held.

The country's last vacant congressional seat will stay that way for months after North Carolina's election board, hearing evidence of ballot fraud and testimony that the Republican ignored warning signs, ordered a new election.
A Japanese spacecraft touched down on a distant asteroid Friday on a mission to collect material that could provide clues to the origin of the solar system and life on Earth.
A personal account of how medical bills can amplify the struggle families face during a critical illness.
The Trump administration on Thursday broke off talks on vehicle mileage standards with California, increasing the chances of a court battle that threatens to unsettle the auto industry.

Anna Wintour paid tribute Friday to Karl Lagerfeld's generosity and sense of humor as she presented a new fashion exhibition

Take a look at the winners of the Mumbai Shree 2019 Men's Physique Competition!
Hundreds of Southwest Airlines flights have been delayed as the carrier deals with winter weather and a computer outage.

The annual Cupid's Undie Run in Philly, raises money for the Children's Tumor Foundation. Check out these fun photos.