Top Story
When Jacomo Bairos comes to Boston's Symphony Hall this week, he's fulfilling a childhood dream: to play with the Boston Pops. EDGE spoke with Bairos about the concert, w...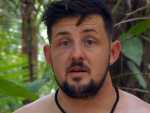 The Discovery Channel show "Naked and Afraid" featured its first transgender contestant, Quince Mountain, a National Guard vet and arctic dog sledder.
Another "Empire" actor has been arrested in Chicago, but this time on a traffic-related offense.
A decade after seemingly wrapping up "The Hunger Games," Suzanne Collins is bringing readers back to Panem. A prequel, set 64 years before the beginning of her multimillion-selling trilogy, is coming next year.
Just in time for gay Pride month, Shout Factory releases a cult favorite gem in the LGBTQ+ movie genre.
Author Nicholas Sparks has responded to the disparaging emails which released as part of a lawsuit he is facing as Chair of the Board at a school he co-founded.