1 thru 10 of 7179 Stories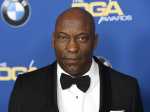 "Boyz N the Hood" director John Singleton suffered a stroke last week and remains hospitalized, according to his family. Additional details, including his condition, were not immediately available.
Actress Anjelica Huston is supporting efforts to outlaw fur sales in the fashion mecca of New York.
Adele and her husband Simon Konecki have separated. The pop singer's representatives Benny Tarantini and Carl Fysh confirmed the news Friday in a statement to The Associated Press.
Charlize Theron is revealing that she's raising her child Jackson, whom she adopted and introduced to the world as a boy, as a girl.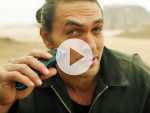 "Aquaman" is clean-shaven.
Zac Efron's personal trainer, Patrick Murphy, breaks down the workout he used to get Zac super ripped for his iconic "Baywatch" role.
Justin Bieber wants Fox News to fire its conservative host Laura Ingraham.
"Real Housewives of New Jersey" husband Joe Giudice has lost his appeal to avoid deportation to Italy.
Frankie Grande is making his new relationship Instagram official!
Despite recusing herself from the case, Chicago's top prosecutor weighed in on the allegations against Jussie Smollett last month, telling a deputy that she believed her office had overcharged the "Empire" actor.
1 thru 10 of 7179 Stories