1 thru 10 of 6950 Stories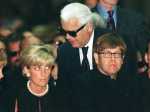 Some reaction to the death of fashion designer Karl Lagerfeld.
Chicago police are investigating a tip that on the night "Empire" actor Jussie Smollett reported being attacked by two masked men he was in an elevator of his apartment building with two brothers later arrested and released from custody in the probe.
Over the long weekend, pop singer Shawn Mendes shared photos from his new Calvin Klein campaign — and Twitter users did not hold back their reactions to the eye-popping pics.
Attorneys for "Empire" actor Jussie Smollett say there are no plans for him to meet with Chicago detectives Monday for a follow-up interview about his reported assault.
Police say someone attacked a statue of Sean "Diddy" Combs at Madame Tussauds wax museum in New York, shoving the rap impresario's likeness so forcefully it lost its head.
Disgraced former Congressman Anthony Weiner has been released from federal prison after being convicted of having illicit online contact with a 15-year-old girl in 2017.
The national outrage that simmered after actor Jussie Smollett said he was attacked by people shouting racial and anti-gay slurs was fueled in part by celebrities who spoke out loud and strong on social media.
Chicago police said Sunday they're still seeking a follow-up interview with Jussie Smollett after receiving new information that "shifted" their investigation of a reported attack on the "Empire" actor.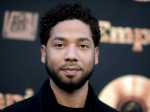 Chicago police said Saturday the investigation into the assault reported by Jussie Smollett has "shifted" due to information received from two brothers questioned in the case.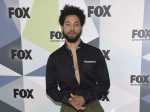 Chicago police late Friday released without charges two Nigerian brothers arrested on suspicion of assaulting "Empire" actor Jussie Smollett and said they have new evidence to investigate as a result of questioning them.
1 thru 10 of 6950 Stories