PopUps: Justin Bieber Returns to Instagram, Asks Fans to Pray for Him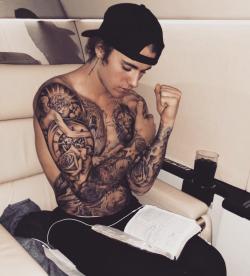 Justin Bieber hasn't been as active on Instagram as he has been in the past and his latest posts have been alarming some fans.
In a Sunday post, which features a black-and-white photo of the "Sorry" singer, Bieber writes he wants to keep fans "updated a little bit" and that he hoes "what I'm going through will resonate with you guys."
"Been struggling a lot," Bieber, who married model Hailey Baldwin last year, goes on to write. "Just feeling super disconnected and weird...I always bounce back so I'm not worried just wanted to reach out and ask for your [sic] guys to pray for me.
"God is faithful and ur prayers really work thanks .. the most human reason I've ever been in facing my stuff head on," he added.
Us Weekly reports that sources told the magazine Bieber was "going to several doctors" to deal with personal strugglers, with one insider clarifying he's "not in rehab."
"He sees a therapist, but he's not in a special center or anything. He doesn't want to be dependent on medication," they said. "He struggles with ups and downs, anxiety, depression and uncertainty about the future."
Another source said Baldwin has been strong for Bieber.
"Hailey is not going to leave Justin and he won't leave her either," Tthey told Us Weekly. "She's been so supportive of him throughout this process."
The source added Bieber "has trouble trusting those around him and has backed away from certain friends because he's afraid people are using him."
The singer's post comes not long after he and Baldwin were featured in Vogue magazine where Bieber admitted to having a sex addiction. Read more about that by clicking here.

This story is part of our special report titled "PopUps." Want to read more? Here's the full list.
Comments on Facebook