Top Story
Charlize Theron is revealing that she's raising her child Jackson, whom she adopted and introduced to the world as a boy, as a girl.
1 thru 10 of 13517 Stories
The Warner Bros. horror film based on a Mexican legend about a woman who murdered her children and wanders the world looking for them brought in $26.5 million as the weekend's top film.
This charming road movie takes its two characters - boyhood friends trying to reconnect - to unexpected, but fortuitous, places.
A promotion around the movie "The Curse of La Llorona" using traditional Mexican healers for "spiritual cleansings" before screenings of the horror film is drawing strong criticism from healers and scholars who say the stunts are offensive and demeaning.
Few coming of age films offer the emotional range and stark choices this one does, and in the film's young star, Junior Bejar Rocaco, Alvaro Delgado Aparicio has just the sort of remarkable talent he needs to pull it off.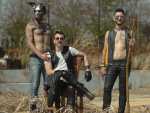 Daniel Nolasco' throughly entertaining documentary will appeal to any gay man regardless of the fact that they have never ever thought of joining the leather community.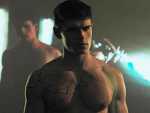 Austrian filmmaker Gregor Schmidinger calls this psychedelic trip a post-gay coming of age story.
You might mentally file this movie alongside others of a certain theme and setting: "Another Country," "The Imitation Game," and perhaps "Fat Man and Little Boy," but the film's hollow heart and less than credible storytelling finally catch up to it.
The real horror here would be forcing someone to sit through this "The Conjuring" spin-off for multiple viewings.
This Belgian comedy gives us a "Green Card" plot twined together with a "Wedding Banquet" sensibility, exploring the nature of sympathy and compassion in the process.
The 21st OUTshine Film Festival - Miami, once again paves the way for the year in queer cinema by showcasing some of the most exciting LGBTQ titles. Mark my word: You will see a host of these same gems programmed in numerous upcoming festivals.
1 thru 10 of 13517 Stories