Every Act Of Life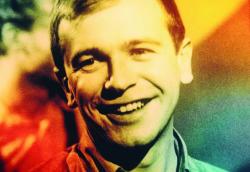 Jeff Kaufman's "Every Act of Life" is a very entertaining and sometimes illuminating documentary about Terrence McNally, one of the most prolific and underappreciated playwrights of our time.
The always-out McNally forged a path for LGBT theatre artists that cannot be overstated. Unlike his mentor and former lover Edward Albee, who scoffed at being labeled a homosexual, McNally lived out loud and proud at a time when that was not the norm (and most theatre artists lived closeted lives). In addition, he broke ground, creating gay male characters that were not all self-hating and suicidal.
This doc is brimming with great footage and interviews with some of Broadway's greatest stars such as Angela Lansbury, Chita Rivera, Rita Moreno, Nathan Lane, Marin Mazzie, Audra McDonald, Edie Falco, F. Murray Abraham, Tyne Daly, Christine Baranski, and directors Jack O'Brien and Joe Mantello, to name a few, who impart their own thoughts about McNally and his work.
And what a resume of work it is, with his Tony-winning plays "Love! Valour! Compassion" and "Master Class," and his Tony-winning musicals "Kiss of the Spider Woman" and "Ragtime," all produced in the 1990s, highlighting a magnificent career that began in 1964 with his Broadway flop "And Things That Go Bump in the Night." A few years earlier he had met Albee at a party; the irascible playwright is reported to have spotted McNally and thought that his face was the most beautiful he had ever seen. They soon embarked on a rather tempestuous relationship, in which Albee showed little support to the young dramatist.
We learn a bit about McNally's childhood growing up in Corpus Christi, Texas (a town he is not fond of). "There wasn't a day my parents weren't drunk," McNally imparts, rather tellingly. He also admits to having sex with fellow high school students. It is all quite fascinating, and his early years could have been delved into a bit more.
McNally has never shied away from writing about AIDS, having lost friends and lovers to the disease. In a revealing scene that I wished had gone on forever, he sits with fellow queer playwright Larry Kramer and discusses the importance of Kramer's 1985 play "The Normal Heart."
The film does not probe the playwright's process much, except to tell us he's a stickler for his punctuation and does not appreciate improvisation by actors (much like Albee). In addition, McNally's grapples with his own self-esteem issues and wonders whether he matters as a writer. These moments of introspection are examined only peripherally.
There is, however, sufficient time spent on his landmark - and most controversial - play, "Corpus Christi," a misunderstood masterwork that sparked protests and death threats for its portrayal of Jesus and the Apostles as gay men. The play was mishandled by the Manhattan Theater Club in 1998. (I attended, and had to run a gauntlet of angry Christians with signs - and then walk through a metal detector!)
"Every Act of Life" is certainly an important (and long-overdue) tribute to this iconic artist.
What is disappointing, though, is that Kaufman chose to barely address the last two decades of McNally's career, as if those years (and works) mattered less. We are merely given a list of his many accomplishments in the new millennium and some focus on "Mothers and Sons," his last Broadway play (which was extraordinary). No real time is devoted to his book-penned Kander and Ebb revisionist musical "The Visit," which took decades to get to Broadway and was a startling work of art that, unfortunately, could not find an audience (probably because it was an uncompromising, satiric, and haunting work that didn't leave audiences happy and humming, much like their 1984 collaboration, "The Rink"). That doesn't make it any less significant.
Yet, what marks this doc as different from most is in how it treats McNally's personal life. It is stunningly atypical of non-fiction films about LGBT people in the sense that we are actually told about McNally's lovers and given some insight into those relationships and how they shaped who he was (including a surprising affair with playwright Wendy Wasserstein). Sure, this is standard for bio-docs of straight artists, but when a queer person is the subject, this very important factor is usually glossed over or even left out entirely. Perhaps things really are changing, and bravo to Kaufman for leading this essential evolution.
Every Act Of Life
The story of the groundbreaking life and work of 4-time Tony-winning playwright Terrence McNally: a personal journey through 5-decades of the American theatre, the struggle for LGBT rights, triumph over addiction, the power of the arts to shape society, and finding love and inspiration at all ages. At 78, Terrence is one of the world's most renowned, risk-taking playwrights, but he wakes up every day with the spirit of an ambitious and romantic young man. It's that attitude, mixed with a quiet courage, that makes him one of the best American playwrights.
Info
Runtime :: 90 mins
Release Date :: Jan 01, 2018
Country :: USA

Crew
Frank J. Avella is a film and theatre journalist and is thrilled to be writing for EDGE. He is also a proud Dramatists Guild member and a recipient of a 2018 Bogliasco Foundation Fellowship. He was awarded a 2015 Fellowship Award from the NJ State Council on the Arts, the 2016 Helene Wurlitzer Residency Grant and the Chesley/Bumbalo Foundation Playwright Award for his play Consent, which was also a 2012 semifinalist for the O'Neill. His play, Vatican Falls, took part in the 2017 Planet Connections Festivity and Frank was nominated for Outstanding Playwriting. Lured was a semifinalist for the 2018 O'Neill and received a 2018 Arch and Bruce Brown Foundation Grant. Lured will premiere in 2018 in NYC and 2019 in Rome, Italy. LuredThePlay.com

This story is part of our special report titled "Wicked Queer: Boston LGBT Film Festival." Want to read more? Here's the full list.
Comments on Facebook