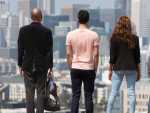 A documentary puts several human faces on something many would rather resist facing: Violence around the world, and how America, so-called "Land of Opportunity," isn't always that for those who come seeking sanctuary.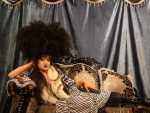 A look at some of the larger-than-life characters that make up the very diverse LGBTQ community in Japan.
A gross exploration of the trans community through the eyes of a lying straight cis white male who pretends to be trans in order to bed the lesbian he has his eyes on.
Lasseindra Ninja brings vogue to young queer folk of French Guiana in "Fabulous."
"It: Chapter Two" is not taking it easy on the grown losers' club if the new trailer is any indication, and the shoot itself doesn't sound much calmer than battling a demonic clown either.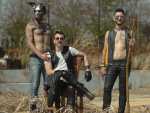 Daniel Nolasco' throughly entertaining documentary will appeal to any gay man regardless of the fact that they have never ever thought of joining the leather community.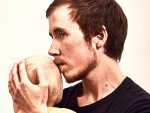 A touching documentary about trans man Freddy McConnell, who gave birth.
Lana Del Rey is reportedly begging to play Priscilla Presley in Baz Luhrmann's upcoming Elvis Presley biopic.
"3 Faces" is Iranian filmmaker Jafar Panahi's fourth film since being sentenced to a 20-year filmmaking ban by the Iranian government. It is a work of striking neorealism and cinematic defiance.
Disney's live-action "The Little Mermaid" may have found its Prince Eric in singer Harry Styles.