Watch: Sam Smith Teases New Single 'How Do You Sleep?'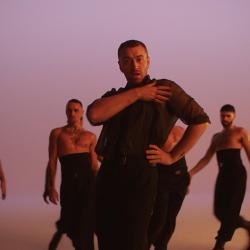 A new Sam Smith era is upon us.

The out singer took to social media this week to announce a new single called "How Do You Sleep?" and launched an Instagram account devoted to the song, Billboard reports.

Both Smith and the account have teased lyrics and visuals from the song, which is out Friday. The Instagram account also offers some tips on how to fight insomnia.

The British singer also shared a snippet of "How Do You Sleep?" that Billboard calls "a series of distorted xylophones play an entrancing, lullaby-esque melody."

The new song follows Smith's single "Dancing with a Stranger" with singer Normani.

Check out the clips below.



Comments on Facebook