The TLC reality series "90 Day Fiancé" may have ended its seventh season on Sunday, but the drama continued for three of its couple on Monday.
The long running animated series "Family Guy" will start to do away with telling jokes at the expense of the gay community.
Netflix is raising its U.S. prices by 13 percent to 18 percent, its biggest increase since the company launched its streaming service 12 years ago.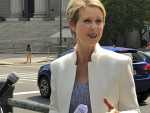 Ryan Murphy's upcoming Netflix series "Ratched" is coming into focus.
The cast of the second season of "Celebrity Big Brother" has been revealed.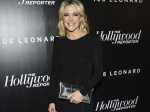 NBC News announced its professional divorce agreement with Megyn Kelly late Friday, ending an association with the former Fox News Channel star whose attempt to become a network morning television star as part of the "Today" show floundered.
Seth MacFarlane's musical chops are showcased in the 20-episode, 3-DVD set Family Guy Greatest Hits DVD collection.
For its third season, HBO's "True Detective," which airs two episodes Sunday, looks back to its popular Season 1 for a framework of a new eerie story. It's a smart decision, resulting in a rich and fascinating crime saga that is boosted by a stellar cast.
A North Carolina town is losing out on an estimated $60 million infusion of Netflix cash thanks to the lingering, still-active parts of an anti-gay law that cost the state huge losses before it was (mostly, but not completely) repealed.
An estimated 35.3 million people saw President Donald Trump and Democratic leaders speak to the nation on border security and the partial government shutdown.