It's not too early to think about your holiday travel. Now is the time to save when booking flights.
the new numbers suggest that fears of the Trump administration's immigration crackdown may be a significant factor in the slippage.
Emory University medical fellow Dr. Nicole Herbst was shocked when she saw three patients who came in with abnormal results from chest CT scans they had bought on Groupon.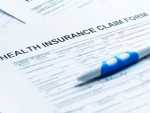 While many Capitol Hill Republicans want to avoid a repeat of the Affordable Care Act repeal debate, President Donald Trump keeps promising a health plan that will be "phenomenal" and make the GOP "the party of health care."
What I learned, besides fascinating facts about rabies, its transmission and the horrible ways one can die from it, was that any one of us is a mere cat scratch away from financial peril if we aren't lucky enough to have good health insurance.