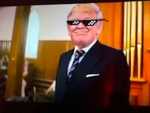 The White House says President Donald Trump has yet to watch a graphically violent parody video that depicts a likeness of him shooting and stabbing opponents and members of the news media, but based on what he's heard, he "strongly condemns" it.
While we in the 21st century can only wait for the day when our contributions to society take precedence over the private matter of who we love and marry, gay gingers can find in Renaissance genius Leonardo da Vinci a further source of pride.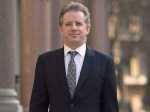 The co-founders of a political research firm behind allegations about President Donald Trump's ties to Russia have a book coming out next month.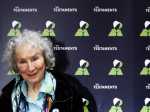 Booker Prize winner Margaret Atwood is bookmakers' favorite to win the coveted fiction trophy for a second time Monday for "The Testaments," her follow-up to dystopian saga "The Handmaid's Tale."
FEMA buys flood-prone homes more often in wealthy, populous counties than in poor, rural areas, even though lower-income rural areas may be more likely to flood frequently, a new study finds.
From a humble start of leaving the world of finance to write a beauty blog, Huda Kattan now has become one of the most recognizable names in makeup around the world.
Music artist and actress Queen Latifah is among the honorees being recognized by Harvard University this year for their contributions to black history and culture.
Britain and the European Union said Monday that Brexit talks were making progress — but not yet enough to ensure a deal by the end of the month.
A dozen Catalan politicians and activists have been convicted on charges of sedition, misuse of public funds and disobedience for their role in an illegal and failed secession attempt for the northeastern region of Spain in 2017.
From Minnesota to Vermont, at least five states and Washington, D.C., have done away with Columbus Day celebrations in deference to Native Americans, though the federal Columbus Day remains in place.