Top Story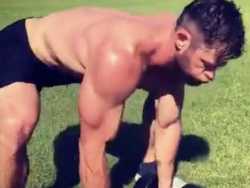 Chris Hemsworth's latest workout video is...a steamy one!
Consumers will have more health insurance choices next year under the Obama-era health care law and premiums will dip slightly for many customers, the Trump administration announced Tuesday.
Out actor Luke Evans took to Instagram Monday to celebrate that he can "finally" see his abs, sharing a shirtless workout pic to his 2.3 million followers.
Aging in place is a major financial commitment, one that may be at odds with retirees' plans to downsize their lives and budgets and squirrel away cash in anticipation of rising health care costs.
Chris Hemsworth's latest workout video is...a steamy one!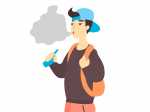 Teens' use of e-cigarettes has doubled since 2017, according to the National Institute on Drug Abuse, with 1 in 4 high school seniors reporting use of a vape in the previous month.
National Institutes of Health (NIH) and Massachusetts General Hospital (MGH) researchers have identified a new use for tesamorelin which may help reverse liver disease in those living with HIV. Read the highlights of the NIH press release here.
Men looking to make a change to their intimate lives - by way of making changes to their intimate equipment - are driving the growth of the penis enhancement industry. But are the procedures all they are pumped up to be?
Greater Palm Springs has more than 300 days of sunshine per year, and come autumn when those desert temperatures begin to drop, there's no better time to create your own wellness retreat. Here's our essential guide to get you started.