Gay News: The Latest
This year, Polo Ralph Lauren will unveil the Pride capsule collection, a five-piece gender-neutral collection for adults and children.
History could be made when the top award of the Cannes Film Festival, the Palme d'Or, is handed out Saturday.
Idaho police captured a man Friday afternoon suspected of shooting and killing a motorist in northern Utah earlier this week after a two-day manhunt.
A federal judge on Friday blocked President Donald Trump from building key sections of his border wall with money secured under his declaration of a national emergency, delivering what may prove a temporary setback on one of his highest priorities.
The U.S. will send hundreds of additional troops and a dozen fighter jets to the Middle East in the coming weeks to counter what the Pentagon said is an escalating campaign by Iran to plan attacks against the U.S. and its interests in the region.
A Wisconsin judge on Friday ordered Anheuser-Busch to stop suggesting in advertising that MillerCoors' light beers contain corn syrup, wading into a fight between two beer giants that are losing market share to small independent brewers.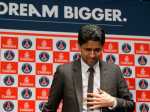 The president of French soccer champion Paris Saint-Germain is the latest sports official implicated in a sprawling five-year corruption probe that keeps spreading.
In the seven years since the housing crash ended, home values in more than three-quarters of U.S. metro areas have climbed faster than incomes, according to an Associated Press analysis of real estate industry data provided by CoreLogic.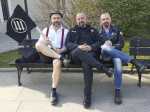 Poland thought it had started confronting the problem of clerical abuse and its cover-up by church authorities. Then a bombshell came: A documentary with victim testimony so harrowing it has forced an unprecedented reckoning with pedophile priests.
Feeling "lost" after Donald Trump won the U.S. presidential election, Sara Bareilles found herself in a meditation class to help deal with the new American reality.
Under the threat of potentially devastating U.S. tariffs on autos, Japan is ready to roll out the newest phase of its charm offensive targeting President Donald Trump as it welcomes him on a state visit tailor-made to his whims and ego.

The Starz drama "Vida" returns for its second season on Sunday with an even deeper exploration of an issue facing many U.S. Latino communities: gentrification.

Stepping up Beijing's propaganda offensive in the tariffs standoff with Washington, Chinese state media on Friday accused the U.S. of seeking to "colonize global business" with moves against Huawei and other Chinese technology companies.

The dating app is getting an overhaul thanks to Taimi App, which aims to reimagine how members of the LGBTQ connect to one another.
You won't pay for health care in retirement with one lump sum. That's the way these expenses are often presented, though, and the amounts are terrifying.
The world's largest carmaker is creating its first all-electric plant and phasing out production of the internal combustion-engine cars built by generations of local workers.
More than half of Americans (53 percent) consider themselves to be foodies, according to new research.
A federal lawsuit filed Friday asks a judge to block an Alabama law that outlaws almost all abortions, the most far-reaching attempt by a conservative state to seek new restrictions on the procedure.
As Cape Cod's tourist season gets underway, there's uncertainty after two shark attacks rattled beachgoers last year and sparked a still unresolved debate about how the vacation destination should respond.
The annual GLSEN Respect Awards were held at Cipriani 42nd Street to honor the work of student leaders, educators, community organizers, influencers, and corporations who serve as exemplary role models and have made an impact on LGBTQ youth.