Gay News: The Latest
The official language of the Cannes Film Festival is, like the Olympics, French. But Cannes is also a Babel, teaming with the tongues of every film industry from around the world.
Three new teaser clips for "Pose" Season 2 are now online.
Rihanna reveals some new details about her forthcoming ninth album.
Paul Rudd hosted the season finale of "Saturday Night Live" Saturday night and in one skit appeared as 2020 Democratic presidential hopeful Pete Buttigieg.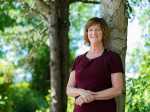 Washington State residents thought they had purchased health insurance through an online site. But when it was time to pay the bills, they learned that the products they bought weren't insurance at all.
As the Cote d'Azur extravaganza has unspooled over the last week, photographer Petros Giannakouris has focused his camera lens on the smaller fashion details of the festival's famed red carpet.
Democratic presidential candidate Pete Buttigieg jabbed at President Trump during a Fox News town hall, saying he understands why people and the media are "mesmerized" by his tweets because "it is the nature of grotesque things that you can't look away."
The Westboro Baptist Church protested outside of the country's only all-male historically black college over the school's new admission policy that accepts transgender men.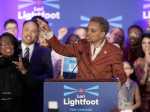 Lori Lightfoot will have a powerful ally after she's sworn in Monday as Chicago mayor in seeking to fulfill a campaign promise to overhaul the Police Department in the nation's third-largest city: a judge with authority.
Winter has come and winter has gone, the last of the heads have been lopped off and the last of the dragon fire has been spit as "Game of Thrones" aired its 73rd and final episode Sunday night
Sixteen thousand tons of Bethlehem Steel collapsed in a matter of seconds Sunday as a demolition crew imploded Martin Tower, the defunct steelmaker's former world headquarters.
On her newest album, Carly Rae Jepsen is "Dedicated" to proving that she's determined to earn her place on the pop spectrum, and with this dance-worthy assortment we can officially declare the summer radio season is open for business!
Just what constitutes an expression of consent is a hotly debated topic in the justice system and in society at large.
Amid the nation's largest measles outbreak in 25 years, pro-vaccine advocates are cheering this apparent shift that challenges Vashon's reputation as a hotbed of highly educated, anti-establishment parents who choose not to vaccinate their children.

The health care debate has Democrats on Capitol Hill and the presidential campaign trail facing renewed pressure to make clear where they stand.
President Donald Trump on Friday delayed any decision to impose tariffs on car and auto-part imports, deciding against ratcheting up trade disputes or impacting ongoing talks with European nations and Japan.
It's been a minute since a new fashion design competition has occurred. Enter: "Next in Fashion," soon to come on Netflix.

For more than two decades, Nancy Mace did not speak publicly about her rape. In April, when she finally broke her silence, she chose the most public of forums — before her colleagues in South Carolina's legislature.
Can you have too much of a good thing? Not when you're in Palm Springs. EDGE scoped out some of our favorite locales in the Coachella Valley.
Amidst the trend towards mindfulness and minimalism, Americans are increasingly finding happiness in cleaning — and the numbers are backing it up.