PopUps: Meet the Hunks in 'RuPaul's Drag Race UK' Brit Crew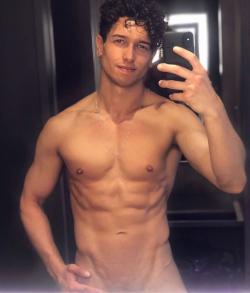 Better late than never!
With the "RuPaul's Drag Race U.K." finale right around the corner, fans have gotten to the luxury to check out the reality's Brith Crew — the U.K.'s version of the hit competition show's Pit Crew, who appear on "RuPaul's Drag Race" to assist the queens in challenges...or just pop on screen and pose in tight underwear.
The debut season of "Drag Race U.K." boasts seven Brit Crew members: A.J., Archie, Matt, Mitch, Niko, Raf, and Tom.
Below, check out some highlights from each of the hunks' Instagrams!
A.J.



Click hereto follow A.J. on Instagram.
Archie



Click hereto follow Archie on Instagram.
Matt



Click hereto follow Matt on Instagram.
Mitch



Click hereto follow Mitch on Instagram.
Niko



Click hereto follow Niko on Instagram.
Raf



Click hereto follow Raf on Instagram.
Tom



Click hereto follow Tom on Instagram.

This story is part of our special report titled "PopUps." Want to read more? Here's the full list.
Comments on Facebook