Reeling: The Chicago LGBTQ+ International Film Festival, founded in 1982, is the second longest-running film festival of its kind, and prides itself on showcasing the best LGBTQ+ films and videos each year. From award-winning international feature films to social documentaries to experimental shorts, Reeling has always presented a range of genres that demonstrate the rich diversity of work being produced. Not only has Reeling become one of the most important cultural events for Chicagoans, it also attracts LGBTQ+ people from throughout the Midwest who consider the festival to be the highlight of their cinematic year. https://reelingfilmfestival.org/
The latest J C Calciano boy-lite comedy is no laughing matter.
Sequin is a 16-year-old on the fast track to trouble with a one-track mind: Hunting for sex, sex, sex all the time. And that's made oh-so-easy by his ever-present cell phone's apps.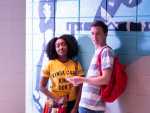 This may be a camp comedy, but it still reminds us how dangerous in the U.S. for people to embrace their sexuality.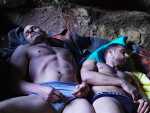 Writer-director Tor Iben tinges a sweet love story with a little classical mythology with this sweet charmer.
The mesmerizing journey of an undocumented trans girl in NY is the subject of this excellent movie produced by, and starring, over 50 members of the trans community.
The veteran filmmaker Rosa von Praunheim dramatizes the true story of a German gay serial killer.
This hauntingly beautiful love story from Mexico from a first time filmmaker is a real gem.