Started as the Seattle Lesbian & Gay Film Festival in October 1996, the Seattle Queer Film Festival has grown into the largest event of its kind in the Pacific Northwest, gaining industry and audience recognition for showcasing the latest and greatest in queer film, from major motion picture premieres to emerging talent. An important venue in the Seattle film scene, the festival provides unique opportunities for visiting and local filmmakers to engage and entertain the Greater Seattle region's LGBTQ and allied community.

For more information, visit https://threedollarbillcinema.org/seaqueerfilmfest
Evans' loss of sight from a genetic eye condition called retinitis pigmentosa causes him to analyze what it means to be an artist living with limited eyesight.
Lasseindra Ninja brings vogue to young queer folk of French Guiana in "Fabulous."
The film's portrait of village life is both affectionate and unsparing, but it's a beautifully rendered work of cinema that benefits from the performances of its cast as well as a lush, evocative score.
This is a future favorite that's landed in the here and now: Don't miss it.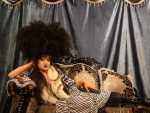 A look at some of the larger-than-life characters that make up the very diverse LGBTQ community in Japan.
Argentinian gay auteur Marco Berger's latest movie is a slow-burning and extremely sensual romance.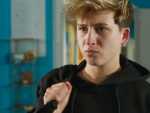 Writer-director Margherita Ferri presents a complex portrait of a young trans athlete in a remote Italian town in "Zen in the Ice Rift."
When Ramin escapes Iran where is persecuted for being gay, he ends up in Veracruz — where he still feels he cannot be himself.
Mak CK's document "One Taxi Ride" follows Erick, a Mexican citizen and survivor of sexual assault, as he struggles to put his life back on track while living in a macho culture where he's absorbed the message that men must be strong and stoic.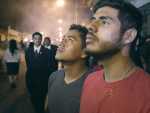 This stunning award winning coming-of-age tale with world-wide appeal is only the 2nd LGBTQ movie to be made in Guatemala.