Top Story
A Kentucky print shop owner who refused to make a gay pride T-shirt argued before the Kentucky Supreme Court that he shouldn't be compelled to promote messages that go against...
1 thru 10 of 49336 Stories
Brazilian President Jair Bolsonaro has insulted adversaries and allies and even praised his country's 1964-1985 dictatorship. Yet nothing has rallied more anger at home and criticism from abroad than his response to fires raging in parts of the Amazon reg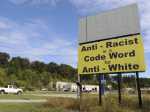 The threat of white supremacy has long been known in Arkansas, where extremist groups over the decades have made their home in the mountains and dense woods of the state's remote rural areas.
Britain's Prince Andrew responded to intense media scrutiny of his links to Jeffrey Epstein by issuing a statement Saturday denying any knowledge of criminal behavior by his one-time friend.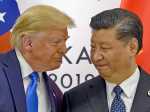 President Donald Trump is threatening to use the emergency authority granted by a powerful but obscure federal law to make good on his tweeted "order" to U.S. businesses to cut ties in China amid a spiraling trade war between the two nations.
A lesbian astronaut going through a rancorous divorce has been accused of her ex of committing misdeeds, including identity theft, from orbit.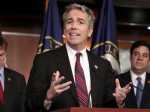 Joe Walsh, a former Illinois congressman ad tea party favorite turned radio talk show host, announced a longshot challenge Sunday to President Donald Trump for the Republican nomination in 2020, saying the incumbent is "completely unfit" for office.
As a young scholar, Elizabeth Warren traveled to federal courthouses, studying families overwhelmed by debt. She tried to answer one question: Why were these folks going bankrupt?
Authorities say a Los Angeles County sheriff's deputy who said he was shot in a station parking lot was lying.
Former U.S. Rep. Gary Ackerman is being called a sexual "predator" in a lawsuit accusing the New York Democrat of violating a teenager at a Boy Scout camp five decades ago.
Backed by military aircraft, Brazilian troops on Saturday were deploying in the Amazon to fight fires that have swept the region and prompted anti-government protests as well as an international outcry.
1 thru 10 of 49336 Stories