Top Story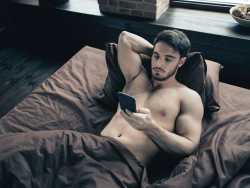 While taboos surrounding online dating are long gone, some of today's app users are sick of the endless swiping and virtual pen-paling that leads nowhere when it comes to long...
1 thru 10 of 51751 Stories
Kobe Bryant's widow on Monday sued the owner of the helicopter that crashed in fog and killed the former Los Angeles Lakers star and their 13-year-old daughter last month.
Katherine Johnson, a mathematician who calculated rocket trajectories and earth orbits for NASA's early space missions and was later portrayed in the 2016 hit film "Hidden Figures," about pioneering black female aerospace workers, has died. She was 101.
Former "Empire" actor Jussie Smollett pleaded not guilty Monday to restored charges that accuse him of staging a racist, homophobic attack against himself last year in Chicago and then falsely reporting to that the phony attack was real.
Harvey Weinstein was convicted Monday at his sexual assault trial, sealing his dizzying fall from powerful Hollywood studio boss to archvillain of the #MeToo movement.
Life for many of today's LGBTQ Native Americans looks like the worst of queer white America before Stonewall, but grassroots efforts are trying to reconcile and repair centuries of oppression.
A shooting victim in Indianapolis had posted a video to social media claiming that a man she knew was gay shortly before her death on Feb. 18, news reports say.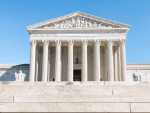 The Supreme Court said Monday it will hear a dispute over a Philadelphia Catholic agency that won't place foster children with same-sex couples.
Two Catholic high school teachers who "voluntarily resigned" may only have had a choice about when, not whether, to leave their jobs, news reports indicate.
In honor of the 30th anniversary of "Gay Disney," the KindRED Pride Foundation has launched an international campaign to inspire one million people to wear RED on the first Saturday in June 2020.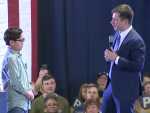 A video of a nine-year-old boy asking Democratic presidential candidate Pete Buttigieg to help him come out as gay during a campaign rally in Denver, Colo. is going viral this week.
1 thru 10 of 51751 Stories