Top Story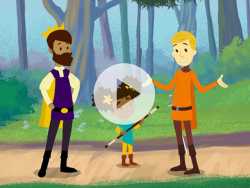 Hulu is announcing a new animated series called "The Bravest Knight," which features a young girl and her same-sex parents.
1 thru 10 of 47965 Stories
Idaho police captured a man Friday afternoon suspected of shooting and killing a motorist in northern Utah earlier this week after a two-day manhunt.
A federal judge on Friday blocked President Donald Trump from building key sections of his border wall with money secured under his declaration of a national emergency, delivering what may prove a temporary setback on one of his highest priorities.
The U.S. will send hundreds of additional troops and a dozen fighter jets to the Middle East in the coming weeks to counter what the Pentagon said is an escalating campaign by Iran to plan attacks against the U.S. and its interests in the region.
A Wisconsin judge on Friday ordered Anheuser-Busch to stop suggesting in advertising that MillerCoors' light beers contain corn syrup, wading into a fight between two beer giants that are losing market share to small independent brewers.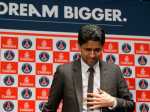 The president of French soccer champion Paris Saint-Germain is the latest sports official implicated in a sprawling five-year corruption probe that keeps spreading.
In the seven years since the housing crash ended, home values in more than three-quarters of U.S. metro areas have climbed faster than incomes, according to an Associated Press analysis of real estate industry data provided by CoreLogic.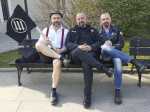 Poland thought it had started confronting the problem of clerical abuse and its cover-up by church authorities. Then a bombshell came: A documentary with victim testimony so harrowing it has forced an unprecedented reckoning with pedophile priests.
Under the threat of potentially devastating U.S. tariffs on autos, Japan is ready to roll out the newest phase of its charm offensive targeting President Donald Trump as it welcomes him on a state visit tailor-made to his whims and ego.
Authorities said Friday they raided hundreds of black market marijuana operations in Colorado that flouted the state's cannabis law by growing tens of thousands of plants in Denver-area homes and selling the drugs out of state.
A federal judge on Friday temporarily blocked a Mississippi law that would ban most abortions once a fetal heartbeat is detected, at about six weeks of pregnancy.
1 thru 10 of 47965 Stories