Top Story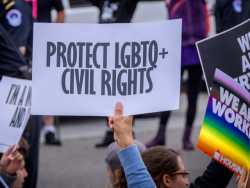 Twenty-eight U.S. states have adopted no laws that prohibit workplace discrimination targeting LGBT employees. Only a small percentage of cities and counties offer protection at th...
1 thru 10 of 50079 Stories
Hong Kong protesters flooded the city's streets on Sunday in defiance of a ban by the authorities on their march, setting up roadblocks and tossing firebombs amid the firing of tear gas by police.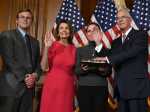 Florida Rep. Francis Rooney, one of the few Republicans openly weighing whether to impeach President Donald Trump, said Saturday he will not run for reelection.
Hillary Clinton's suggestion this past week that Hawaii Rep. Tulsi Gabbard is being "groomed" by Russians to act as a spoiler in the 2020 race may have had the opposite effect of what the 2016 Democratic presidential nominee intended.
Italian authorities have evacuated 4,000 people from the center of the northern city of Bolzano to defuse a World War II bomb found during construction.
As an architect, Thomas Jefferson envisioned buildings for a new republic — not old-world kings. The domes and columns in his designs recalled ancient Greece and Rome to symbolize liberty and democracy.
The Mexican city of Culiacan lived under drug cartel terror for 12 hours as gang members forced the government to free a drug lord's son, but in many parts of Mexico, the government ceded the battle to the gangs long ago.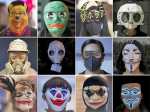 Winnie the Pooh, Guy Fawkes, Pepe the Frog — these are the new faces of Hong Kong's pro-democracy protest movement.
There is no Archibald Cox or Ken Starr to be found in President Donald Trump's impeachment. So it's up to Adam Schiff to build the case.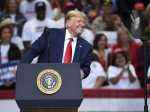 As President Donald Trump describes it, the U.S. swooped into an intractable situation in the Middle East, achieved an agreement within hours that had eluded the world for years and delivered a "great day for civilization." Not everyone bought it.
"For a whole year the Turks threatened us," Hanna said. "I kept saying we should escape, because with the Turks there is no security. But my husband always said there are Americans, Britain, France, and they won't abandon us."
1 thru 10 of 50079 Stories