1 thru 10 of 6190 Stories
Higher education is expensive. So is gender reassignment. But a scammer hit upon a way to have both for free... sort of.
Cristiano Ronaldo's lawyers have filed court documents asking a U.S. judge in Las Vegas to either dismiss a Nevada woman's lawsuit alleging the soccer star raped her in 2009, or to order closed-door settlement talks.
Called by some the "gay Olympics," World Pride is one of the LGBTQ+ community's fastest growing event. In 2023, Sydney, Australia will play host in a huge victory for the community down under. Read more about the upcoming event here.
Northern Ireland is set to decriminalize abortion and set the stage for legalization of same-sex marriages as of midnight Monday, bringing its laws in line with the rest of the U.K.
Don't expect to see British Prime Minister Boris Johnson drafting up "Save Chick-fil-A" legislation in the wake of the American fast-food company's retreat from the UK after being told to "Cluck off!"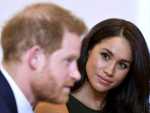 The Duchess of Sussex says her first year of marriage to Britain's Prince Harry has been hard because of Britain's tabloids.
Hong Kong protesters flooded the city's streets on Sunday in defiance of a ban by the authorities on their march, setting up roadblocks and tossing firebombs amid the firing of tear gas by police.
Italian authorities have evacuated 4,000 people from the center of the northern city of Bolzano to defuse a World War II bomb found during construction.
The Mexican city of Culiacan lived under drug cartel terror for 12 hours as gang members forced the government to free a drug lord's son, but in many parts of Mexico, the government ceded the battle to the gangs long ago.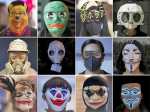 Winnie the Pooh, Guy Fawkes, Pepe the Frog — these are the new faces of Hong Kong's pro-democracy protest movement.
1 thru 10 of 6190 Stories