Search Results
Wheaties announced this week that Serena Williams, one of the world's top and most decorated tennis players, will be the next athlete to adorn the cover of Wheaties iconic orange box.
As online shopping becomes ubiquitous, so do the boxes delivered to homes across the country.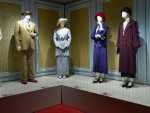 Any fans of "Downton Abbey" are going to absolutely love this fully immersive experience that puts you right inside Downton.
President Donald Trump called out U.S. women's national team co-captain Megan Rapinoe after a months-old video was posted on social media in which she used profanity when she said she wasn't going to the White House if the team wins the Women's World Cup.
A group of Google employees have released an open petition to the Board of Directors of San Francisco Pride to remove the company from the parade over allegations of poor corporate culture around LGBTQ issues.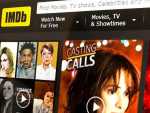 Recently, movie database IMDb has been drawing criticism from activists and trans celebrities for publishing stars' birth names and been accused of a form of deadnaming.
Dame Judi Dench has said she doesn't think allegations of misconduct by Kevin Spacey or Harvey Weinstein should mean we can't enjoy their work.
Frameline43, SF's international LGBTQ+ film festival, runs through June 30. EDGE's Frank Avella looks at many of the titles in the fest that will likely show at a festival near you.
The Open Roads Festival, which annually showcases contemporary Italian films, completed its 19th edition recently. EDGE's Frank Avella looks at just how queer the latest edition was.
In a tweet Tuesday, Netflix said it was "sad" that NBC was taking back the show but added it will still be on Netflix for the next year and a half.