Search Results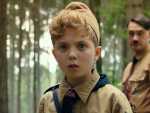 Taika Waititi's Nazi Germany-set satire "Jojo Rabbit" won the People's Choice award Sunday at the Toronto International Film Festival, a prize that has historically been one of the most ironclad predicators of Academy Awards chances.
It wasn't quite enough to take down Pennywise the clown, but Jennifer Lopez and the scheming strippers of "Hustlers" topped even the high expectations they brought to the weekend box office.
At least three Democratic presidential candidates are calling for the impeachment of Supreme Court Justice Brett Kavanaugh in the face of a new, uninvestigated, allegation of sexual impropriety when he was in college.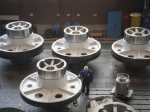 The Federal Reserve and the European Central Bank are struggling mightily to invigorate their economies at a time when growth is slowing, governments remain on the sidelines and the banks' usual stimulative tools appear less effective than in the past.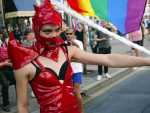 Police in Serbia briefly clashed with far-right supporters who tried to prevent a gay pride parade attended by the country's openly gay prime minister on Sunday.
Activists blocked the main entrance to the Frankfurt Motor Show on Sunday in a protest against what they call the "climate and environment destroyers" produced by the auto industry.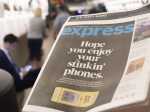 When it came time to close down Express, the publication went out with an all-time great. Thursday's farewell edition depicted a trademark yellow Express box on its side and underneath the stark headline, "Hope You Enjoy Your Stinkin' Phones."
The CEOS of 145 companies — including Airbnb, Uber, DoorDash, Gap and Twitter — sent a letter to the U.S. Senate Thursday seeking expanded background checks and "red flag" laws.
Harvard University says it's reviewing donations from disgraced financier Jeffrey Epstein and will donate all unspent funding to victims of sexual crimes.
Be charmed by this French tale of speedo-clad swimmers who just want to win.