Search Results
A 10-year-old Colorado girl scaled Yosemite National Park's El Capitan and may have become the youngest person to climb one of the most celebrated and challenging peaks in the world.
When Johan Álvarez was unable to provide more than one meal a day for his young family he knew it was time to leave Venezuela. Now they are among a growing swell of Venezuelans asking to be recognized as refugees.
Protesters formed a human chain and blocked tourists from using a Kauai highway to access an area they said cannot support a large influx of people, according to reports.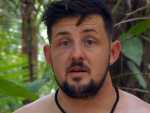 The Discovery Channel show "Naked and Afraid" featured its first transgender contestant, Quince Mountain, a National Guard vet and arctic dog sledder.
EDGE captured the excitement as a huge crowd came out and saw a Pride Parade that was the biggest one Providence has ever had.
A suburban St. Louis man accused of telling organizers of the city's Pride parade that he would shoot and kill as many gays as possible at the LGBTQ celebration before turning the gun on himself has been charged with making a terrorist threat.
Cracker Barrel says it won't host an event by a Tennessee church whose pastor was a detective who preached that the government should execute gay people.
A new Pew Research Center article> analyzing Stanford University data revealed that bisexual adults are "much less less likely than gays and lesbians to be 'out' to the important people in their lives."
The Trump administration is close to completing one of its biggest rollbacks of environmental rules, replacing a landmark Obama-era effort that sought to wean the nation's electrical grid off coal-fired power plants and their climate-damaging pollution.
HBO's new series "Euphoria," starring Zendya, pushes the boundaries of the teen drama genre, becoming one of the most provocative, explicit and controversial shows of 2019.