Top Story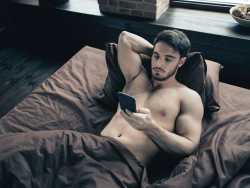 While taboos surrounding online dating are long gone, some of today's app users are sick of the endless swiping and virtual pen-paling that leads nowhere when it comes to long...
Katherine Johnson, a mathematician who calculated rocket trajectories and earth orbits for NASA's early space missions and was later portrayed in the 2016 hit film "Hidden Figures," about pioneering black female aerospace workers, has died. She was 101.
In the rush to replace insecure, unreliable electronic voting machines after Russia's interference in the 2016 U.S. presidential race, state and local officials have scrambled to acquire more trustworthy equipment .
A private equity firm seeking to buy rights to operate the internet's .org suffix said Friday it will cap price hikes and create an advisory board with veto powers to ease concerns from the nonprofit community.
Did an artificial-intelligence system beat human doctors in warning the world of a severe coronavirus outbreak in China? In a narrow sense, yes. But what the humans lacked in sheer speed, they more than made up in finesse.
U.S. regulators on Friday approved a new type of cholesterol-lowering drug aimed at millions of people who can't tolerate — or don't get enough help from — widely used statin pills like Lipitor and Crestor.