Topics :: transgender
A California transgender man can go ahead with a discrimination lawsuit against a Catholic hospital that canceled his hysterectomy, an appeals court ruled Tuesday.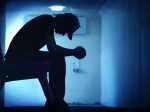 A new study published in JAMA Psychiatry found that exposure to attempts by professionals to change a person's gender identity from transgender to cisgender is associated with a range of adverse mental health outcomes, including suicide attempts.
Insurance carve-outs for transition-related care are illegal. But that hasn't stopped some from continuing to deny transgender people the care they need. Here's the truth about transition-related healthcare.
Darlene DiBona of Odyssey Wellness Tattoo specializes in working with people who have undergone mastectomies and gender reassignment surgery.
The impact of statements or actions that are subtly and even unintentionally discriminatory, what researchers call "microaggressions," is measurable and real.
A voice can be as unique as a fingerprint and provide an easily recognizable association to others. For the transgender community, voice is a key element to a realized identity.
Being too short can affect what rollercoasters you get on at amusement parks. But who would have thought it might cost you your job too. This is the case for a transgender officer in India.
114 members of Congress pushed for evidence from President Donald Trump that he has support from head military officials on his ban of transgender military members.
Transgender, non-binary people and their "utopia of the neutral" will make people infertile, Pope Francis claims.
As of last week, trans people in Pakistan are now allowed to use their 'gurus' name instead of their parent's name when registering for their country computerized national identity card (CNIC).