Gay News: The Latest
Pfizer said Wednesday that a booster dose of its COVID-19 vaccine may protect against the new omicron variant even though the initial two doses appear significantly less effective.
These holiday shopping tips from budgeting and parenting experts can help you find what works for your family.
The Rev. Craig Duke has been a Methodist minister for three decades but his pastoral duties have now been terminated after appearing in drag alongside prominent drag queens in the HBO reality series "We're Here."
Closing arguments are scheduled for Wednesday morning in the case against former "Empire" actor Jussie Smollett.
The defense rested Tuesday in the Arkansas federal trial of former reality TV star Josh Duggar after a prosecutor sharply questioned a computer expert during the state's cross-examination.
Both houses of Chile's congress voted Tuesday to approve a marriage equality bill that also includes authorization for adoptions by same-sex couples.
Machine Gun Kelly and Pete Davidson partied on Monday and stripped down to their undies on Instagram Live.
Do the critics love Nicole as Lucy? The review embargo has been lifted for "Becoming the Ricardos," the Aaron Sorkin film that examines Lucille Ball and Desi Arnaz during a pivotal week in their careers.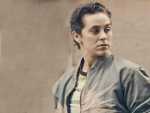 Disney refuses to cut transgender character in "West Side Story" for the film's Middle East release. Now some countries are reportedly banning the Spielberg musical.
A Long Island, New York man was arrested for allegedly mailing letters threatening members of the LGBTQ community.
Filmmaker Adam McKay believes his 2018 film "Vice" had a real impact on the Cheney family's views.
Spielberg, Tony Kushner, and Steven Sondheim have deepened and clarified one of the 20th century's most iconic musicals, and made a better movie than the 1961 original... but has it lost some of its punch?
Over the past 100 years, around 110 people have owned controlling portions of NFL teams. Of that select group, all but two have been white.
Vaccinating kids against COVID-19 also means reducing silent spread, since most have no or mild symptoms.

As Americans shop for the holidays, they will likely see a swarm of offers to get their gifts now but pay for them later in fixed monthly installments.
The new 2021 Bronco SUV pays homage to its predecessors and serves as an intriguing alternative to a well-known off-roading icon: The Jeep Wrangler.
EDGE turns up the heat this holiday season with five of our favorite culinary gifts.
Best protection from the new omicron variant? Get vaccinated if you haven't yet, get a booster if you're eligible and step up other precautions you may have relaxed.
South African travel bans in response to the omicron variant have hammered the country's safari business, already hard hit by the pandemic.
Sidetrack the Video Bar hosted their 10th Santa Speedo Run to benefit Center on Halsted, the LGBTQ+ community center. Registration began at noon and after a singalong of "Jingle Balls" participants ran a mile through Lakeview East.