Gay News: The Latest
Thirst Trapping with Personal Trainer & Underwear Model Kyle Hynick,
South Korea's first known transgender soldier, who protested the military's decision last year to discharge her for undergoing gender reassignment surgery, was found dead at her home on Wednesday.
Legislators in over 20 states introduced bills this year that would ban trans girls from competing on girls' sports teams in public high schools but in almost every case, sponsors can't cite a single instance where there were any problems.
TCM's new series "Reframed Classics" promises wide-ranging discussions about 18 culturally significant films from the 1920s through the 1960s that also have problematic aspects, including "Breakfast at Tiffany's," "Swing Time" and "Gone with the Wind."
Besieged by sexual harassment allegations, a somber New York Gov. Andrew Cuomo apologized Wednesday, saying he "learned an important lesson" about his own behavior around women, but he said he intended to remain in office.
President Joe Biden said the U.S. expects to take delivery of enough coronavirus vaccine for all adults by the end of May — two months earlier than anticipated.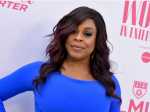 Niecy Nash set to host the 32nd Annual GLAAD Media Awards on Hulu on April 8.
Republican lawmakers in Wisconsin introduced two pieces of legislation that target trans student athletes at all levels of education, including elementary school, middle school, high school, and college.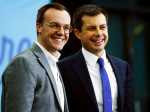 Chasten Buttigieg took his support for the Equality Act to Twitter, where he shared a story of a homophobic workplace experience, and Twitter users shared their own harrowing stories, in turn.
Transgender multi-media artist and cultural producer Zackary Drucker chatted with EDGE about the complex historical figure that is Liz Carmichael, subject of HBO docuseries "The Lady and the Dale."
The Caribbean is hunting for visitors and vaccines to jump-start the stalled economy in one of the world's most tourism-dependent regions.
Like an old-fashioned western set on a distant planet, "Chaos Walking" is momentarily entertaining, but doesn't leave a lasting impression once you walk away from it.
San Diego Comic-Con will remain virtual for the July event, but organizers are planning for a smaller-scale gathering later this year.
Briotech, a global leader in HOCl technology and manufacturing, has created a multi-use product line with game-changing technologies in health and disinfection.
If President Biden has his way, he will create a public credit reporting agency (CRA) to compete with the three major credit bureaus and maybe one day replace them altogether.
The viral pandemic has triggered a cascade of price hikes throughout America's auto industry — a surge that has made both new and used vehicles unaffordable for many.
Now that vaccinations are on the uptick, those unkempt heads are making their way back to the salon. But outdated binaries aren't always welcome.
Officials at California community health centers that are considered the backbone of the safety net for the poor in the U.S. say they are not receiving enough doses for their patients — the very at-risk residents the state needs to vaccinate.
Japan's 5,700 museums prove there's plenty to see and celebrate, including noodles, toilets and other unusual finds among the country's 47 prefectures.
Virgil's Sea Room, a queer bar that opened in 2013 in the Mission District of San Francisco, is permanently closing.