1 thru 10 of 8538 Stories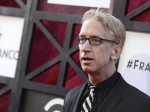 Comedian Andy Dick has filed a lawsuit in New Orleans against the man who punched him last year outside a French Quarter nightclub.
Megan Fox just made her relationship with rapper Machine Gun Kelly Instagram official.
Twitter users can't contain themselves after "Game of Thrones" star Kit Harington was spotted...adjusting his pants in London this week.
TMZ is reporting that a "small militia" from the FBI raided controversial YouTuber Jake Paul's home in the Los Angeles neighborhood of Calabasas.
A former producer of "The Ellen DeGeneres Show" spoke out against the titular talkshow host in an interview with "Inside Edition" and didn't hold back about her ex-boss.
Kanye West's White House bid is getting help qualifying for presidential ballots in key states from Republicans around the country, fueling suspicions he's being pushed to run by allies of President Trump hoping to siphon support away from Joe Biden.
Anyone can whistle, Stephen Sondheim once wrote. Except, perhaps, gay people. It is a theory John Waters think might be true.
Selena Gomez is taking the heat in the kitchen.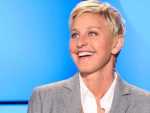 Ellen's woes continue as her ratings fall and her celebrity friends aren't exactly rallying to her support. A rare NYT's interview from 2018 she acknowledges seeing herself as "playing a character of a talk-show host."
Ryan Reynolds and wife Blake Lively are apologizing for having their 2012 wedding on a former plantation in South Carolina,/
1 thru 10 of 8538 Stories