Gay News: The Latest
After the Grammy Award nominations were announced on Tuesday, Justin Bieber shared a lengthy post to Instagram taking issue that his album "Changes" was nominated in pop categories and not R&B categories.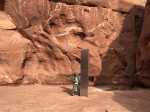 Deep in the Mars-like landscape of Utah's red-rock desert lies a mystery: A gleaming metal monolith in one of the most remote parts of the state.
The federal government recognized President-elect Joe Biden as the "apparent winner" of the Nov. 3 election, formally starting the transition of power after President Donald Trump spent weeks testing the boundaries of American democracy.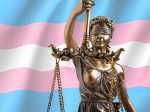 "This denial ... sends a message to my son and all transgender people, that their health care needs aren't real or they're not worthy of care. I won't accept that," says the teen's mom Patti Pritchard.
Beyoncé is bringing her black parade to the Grammys: The pop star's anthem about Black pride scored multiple nominations Tuesday, making her the leading contender with nine.
Late last year Robyn Crawford opened up about her relationship with the late Whitney Houston with her memoir "A Song For You: My Life with Whitney Houston." EDGE spoke to Crawford about her complicated relationship with the late superstar.
The unnamed director who is heard making disparaging comments about "Love, Victor" actor Lukas Gage's home in a viral video is coming forward to apologize.
On Saturday, Wentworth Miller spoke out on Instagram about his resistance to having his "Prison Break" character come out as gay in a potential reboot of the series.
A Brazilian man accused of violently attacking a movie company that depicted Jesus Christ as gay is seeking asylum in Russia his September arrest in Moscow.
Internationally famous gay penguins Sphen and Magic are now proud parents for the second time to a new baby chick.
The Elton John AIDS Foundation and TikTok are teaming up to raise awareness about the disease through a campaign and live event for World AIDS Day.
"The Irishman" is one of Scorsese's most mature and accomplished works, and it has rightfully been given a physical media release by The Criterion Collection.

One former Black porn star says looking back after seven-plus years outside the industry, it's clear it was "a whole toxic environment of white supremacy and racism, completely all the time." Has anything changed?
Size does matter, and smaller is more profitable, at least with men's incomes.
With the breaking news this week that Pfizer's COVID-19 vaccine shows 95 percent efficacy, the idea of traveling again may be in the not-so-distant future. But who will lead the charge?
General Motors says a pending breakthrough in battery chemistry will cut the price of its electric vehicles so they equal those powered by gasoline within five years.
The pandemic may be keeping out country singer Steve Grand from performing, but it is giving him the opportunity to explore one of his passions — men's underwear.
Health experts say outdoor dining tents are generally safer than dining inside, but caution that they're not all equal.
Millions of Americans bought tickets to fly somewhere for Thanksgiving before the nation's top public health agency pleaded with them not to travel for the holiday.
Our look back from the Epic at the Roxy archive when it was Boston's primo nightlife choice continues with these pics.