Gay News: The Latest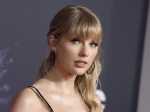 Taylor Swift announced Friday that the next album in her re-recordings project will be fan favorite "Red."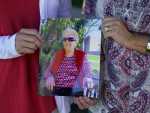 Pandemic restrictions are falling away almost everywhere — except inside many of America's nursing homes.
After a year of protests over police brutality, some Republican-controlled states have ignored or blocked police-reform proposals, moving instead in the other direction.
Warsaw is set to hold the largest gay pride parade in the region Saturday after a pandemic-induced break — and amid a backlash in Poland and Hungary against LGBT rights.
After more than a century, the glass ceiling may finally be shattering for Black queer women in the entertainment industry.
Sen. Tim Kaine, Democrat of Virginia, has introduced a bill that would acknowledge the harm caused by decades of anti-LGTBQ persecution targeting civil servants.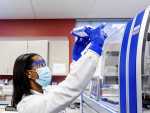 None of these are legit, even though they were shared widely on social media. The Associated Press checked them out. Here are the facts.
Poet and author Maya Angelou, America's first woman in space and a revered Cherokee Nation leader are among female trailblazers whose likenesses will appear on the U.S. quarter.
As politicians from Austin to Washington battle over the practical aspects of how to run elections, many voters are disconnected from the fight.
How will you be celebrating Pride this year? If it includes a bit of frolic, ASTROGLIDE's latest project might come in handy.

Videos released under court order provide a chilling new look at the chaos at the U.S. Capitol on Jan. 6, including body camera footage that shows a man charging at and tackling a police officer.
This dour story has layers of meaning just under the surface.
The declaration of Juneteenth as a federal holiday is putting the pressure on more U.S. companies to give their employees the day off, accelerating a movement that took off last year
In an exhibition that opened Friday in Berlin, filmmaker Laura Poitras examines the way the state monitors citizens' lives — both abroad and at home, in New York City.
As ransomware attacks surge, the FBI repeats: Don't pay the cybercriminals. But the government also offers a little-noticed incentive for those who pay: The ransoms may be tax deductible.
There are a number of design choices to consider when you're shopping for a full-size pickup truck. One that's important if you plan on towing with your truck is the axle ratio.
With a bit of planning and precaution, you can keep your pets safe and comfortable during the July 4th celebrations.
The NIH is putting the rubber to the road in a new study that will see mobile clinics deployed to test and treat opioid users who inject drugs intravenously.
France's tourism sector is taking a further step toward normality with the reopening of Disneyland Paris, two weeks after the country reopened its borders to vaccinated visitors from across the world.
Shawn Paul Mazur and Matthew Blue presented New York City's longest running Sunday Rooftop party at the Monarch Bar in Midtown, with great music by BJ DJ Dawson and the amazing Queen host Skye Walker.