Gym Blues: Boston Sports Club Continues to Charge Members Despite Closure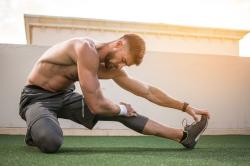 Not only can't members of Boston Sports Club work out, but they will continue to pay for the privilege of not doing so.
Boston Sports Club posted the following message on Twitter:
"To our community, in adherence with State and Federal guidelines concerning COVID-19, all of our clubs are temporarily closed until further guidance from the state governments. For assistance please contact [email protected]"
What they didn't say is that they are planning to continue to charge members for fees despite their gyms being closed.
"One of the biggest health clubs in New England, Boston Sports Clubs, intends to go on charging monthly fees, which has many members, especially those out of a job, outraged," reports Boston television channel WCVB.
And with staff layoffs, no one is on hand to answer queries from concerned members.
"Members say communication from BSC has been almost nonexistent for more than two weeks, despite Boston Sports Clubs' nearly 50-year history in New England," report WCVB.
One reason may be that on March 19, "it looks like fitness chain Boston Sports Club has officially laid off all their employees, Boston Magazine reports. "In what appears to be an email to staff, shared via Twitter and with Universal Hub, the company informed its employees that it would be closing due to COVID-19 effective on March 17, and laying off all club level positions. That included every position from General Manager to front line staff."
On Friday BSC sent an email to members that read in part: "...once we're up and functionally running our clubs we will handle all of your concerns, including credits to your memberships."
Then today they sent out another email in which they "promised account credits but only after the gyms reopens," writes WCVB.
"NewsCenter 5 tried to reach Boston Sports Clubs' parent company, Town Sports International, which also operates gyms in New York, Washington, D.C. and Philadelphia. Nobody answered the phone or returned an email. The company was hit last week with a class action lawsuit in New York over this very issue."
Gym members can cancel their gym membership in Massachusetts if the gym operation changes. Other clubs have frozen members' accounts during the closure.
Members responded on the Boston Sports Club Twitter feed:
And Twitter user Anna tweeted a link to a petition on Change.org to "Hold Town Sports International Holdings financially liable for holding accounts COVID-19."
Comments on Facebook