1 thru 10 of 16514 Stories
Billionaire businessman and investor Richard Branson marked the opening Thursday of the new Virgin Hotels Las Vegas, promoting weekend events that kicked off with a show headlined by Christina Aguilera.
In honor of Pride Month, here's a reminder of what the rainbow flag's colors stand for and the synergy that can be found in Smilyn's hemp CBD oil, CBD gummies, and other products.
Gilead announced in April it will change how much it reimburses through that assistance program. For pharmacies that contract with certain safety-net clinics, the change means less reimbursement cash to pass along to the clinics.
Aerospace giant Boeing tested two kinds of ionization technologies — like those widely adopted in schools hoping to combat covid — to determine how well each killed germs on surfaces and decided that neither was effective enough to install.
For all the love Wawa has gotten thanks to the HBO hit TV show "Mare of Easttown," the popular Pennsylvania convenience store chain is giving a little back.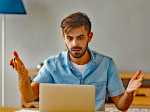 Fastly, the company hit by a major outage that caused many of the world's top websites to go offline briefly this week, blamed the problem on a software bug that was triggered when a customer changed a setting.
Multiple major websites went offline briefly Tuesday after an apparent outage at the cloud service company Fastly, and there were still reports of sporadic disruptions after the company patched the problem about an hour later.
As corporations continue to face a racial reckoning, the beauty industry is trying to address the criticism that it centers too many of its products around whiteness by pushing more items onto store shelves that better represent diverse women.
A new platform, created in partnership with SAGE and LifeCents and supported by the Wells Fargo Foundation, is helping LGBTQ elders reduce financial stress and rethink how to budget and strategize for the future.
Levi's CEO Chip Bergh, however, believes the 168-year-old company, which sells in more than 100 countries and operates 1,000 stores, is stronger coming out of the pandemic.
1 thru 10 of 16514 Stories