Top Story
UK's Channel Four released a first-look trailer and a still from Russell T. Davies' new series "It's A Sin."
An online channel devoted to women in the LGBTQ community is launching with shows including a pandemic-set romantic comedy and a paranormal drama.
In the category known as "Less Is More," a low-budget film made in 2019 proves that a successful indie horror movie can still be made.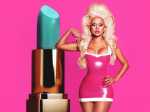 Rapper Saweetie just slayed Halloween!
"McFly" never looked or sounded as good as it does in the 4k Ultra HD edition of the time-traveling trilogy that has enchanted generations.
Olympic winner came out Danell Leyva explains why he came out as bi and pan. The Instagram-friendly gymnast writes, "It's an ever-changing fluid thing."