Watch: 'Queer Eye' Star Karamo Brown Calls Out Mario Lopez for Comments on Trans Kids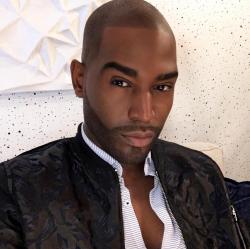 "Queer Eye" star Karamo Brown is calling out Mario Lopez for his controversial comments he recently made when speaking with conservative pendant Candice Owens on her YouTube show.

Lopez came under fire this week and later apologized for saying it's "dangerous" for parents to support their children who are struggling with their gender identity.

"Look, I'm never one to tell anyone how to parent their kids obviously..." Lopez said. "I would say if you come from a place of love, you really can't go wrong, but at the same time, my God, if you're 3 years old and you're saying you're feeling a certain way or you think you're a boy or a girl, whatever the case may be, I just think it's dangerous as a parent to make that determination then, Ok, well then you're going to be a boy or a girl, whatever the case may be and it's sort of alarming and my gosh, I just think about the repercussions later on."

He added: "When you're a kid...you don't know anything about sexuality yet. You're just a kid."

Taking to Twitter Tuesday, Brown, who is gay and is a father of two, took issue with the "Saved By the Bell" star's remarks.

"I'm disappointed to read @MarioLopezExtra comments about parent's who support their child's openness about their gender identity," Brown wrote. "As a social worker, I am trained to identify abuse or neglect of a child. Healthy & safe dialogue w/ kids is neither abusive, neglectful or 'dangerous.'"

After getting a number of responses, Brown added in a separate tweet: "I don't think @MarioLopezExtra should be 'canceled.' But I do believe he should be given the opportunity to learn why his comments are harmful to trans youth and their parents. Mario, I'm ready to talk when you are."





Lopez has since apologized for his comments.

"The comments I made were ignorant and insensitive, and I now have a deeper understanding of how hurtful they were," the longtime "Extra" host said in a statement released by his publicist. "I have been and always will be an ardent supporter of the LGBTQ community, and I am going to use this opportunity to better educate myself. Moving forward I will be more informed and thoughtful."

Speaking with TMZ Thursday, Brown said he accepts Lopez's apology.

"I actually invited Mario Lopez on Twitter to have a conversation to learn more. I do accept his apology but there still needs to be more education about this," he said.
Comments on Facebook