1 thru 10 of 2783 Stories
White House counselor Kellyanne Conway's teen daughter is going viral on the social media video app TikTok for directly opposing her mother's boss: President Donald Trump.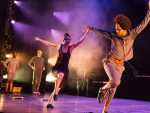 The United States Conference of Mayors adopted a resolution urging Congress to provide long-term arts and culture relief funding in the wake of the COVID-19 pandemic.
Milton Glaser, the groundbreaking graphic designer who adorned Bob Dylan's silhouette with psychedelic hair and summed up the feelings for his native New York with "I (HEART) NY," died Friday, his 91st birthday.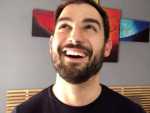 Spanish doctor Fran Alvarado was named Mr. Gay World, it was announced in a video today, the BBC reports.
Thomas Beattie, a retired professional soccer player from England, came out as gay in an emotional post.
After allegations of sexual assault from an adult performer, director Chi Chi LaRue has been suspended from directing duties at the adult male studio Noir Male.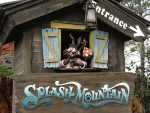 Amid calls to change the Splash Mountain theme park ride because of its ties with "Song of the South," the 1946 movie many view as racist, Disney officials said it was recasting the ride to make it based on "The Princess and the Frog."
Disney is postponing the mid-July reopening of its Southern California theme parks until it receives guidelines from the state, the company announced Wednesday.
A Lyft ride turned ugly fast when a non-masked passenger was asked to put one on by his driver.
When luxury fashion lined up social media posts to show solidarity with Black Lives Matters protests, brands got a whole lot of blowback.
1 thru 10 of 2783 Stories