Frameline's mission is to change the world through the power of queer cinema. As a media arts nonprofit, Frameline's integrated programs connect filmmakers and audiences in San Francisco and around the globe. Frameline provides critical funding for emerging LGBTQ+ filmmakers, reaches hundreds of thousands with a collection of over 250 films distributed worldwide, inspires thousands of students in schools across the nation with free films and curricula through Youth in Motion, and creates an international stage for the world's best LGBTQ+ film through the San Francisco International LGBTQ+ Film Festival and additional year-round screenings and cinematic events. Learn more at www.frameline.org
Director Peeter Rebane's "Firebird" is a tale of forbidden love behind the Iron Curtain of Soviet-occupied Estonia in the 1970s and '80s.
This film about a gay men who marries to meet his religious family's religious expectations under-delivers on its dramatic possibilities and plods to a predictable destination.
Morgan Ingari's comedy is a stirring, poignant character study of a young woman caught in one of life's dead zones, where she's not making progress — and not even sure she's feeling a need to.
"P.S. Burn This Letter Please" is a glimpse into NY's gay drag scene in the 1950s and '60s
Cloris Leachman's exquisite swan song is poignant and affecting.
This dour story has layers of meaning just under the surface.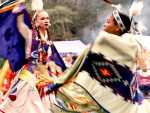 Stephanie Lamorre's heart-touching documentary on Two-Spirit teenager Sherente Misihitasin is a welcome contribution to the burgeoning dialogue about the transgender community.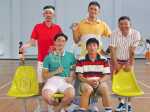 It's a great title. It's also one of the best films I've seen on the festival circuit in a very long time.
This look back at our queer history is not for the faint of heart.
Filmmakers Harri Shanahan, Sian A. Williams, and Siobhan Fahey revisit London in the 1980's with this fascinating documentary.