The nationally recognized treatment center recently kicked off the "I ____ Sober" movement as a way to celebrate those who are living their best lives without the influence of drugs and alcohol.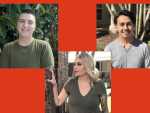 The LGBTQ community is particularly hard-it when it comes to alcohol and substance abuse. EDGE traveled to Recovery Unplugged's flagship location to document what makes its treatment program a success.
It was critical for Kasi to find a program that would not only help him get clean, but also respect and support him through his journey as a transgender man.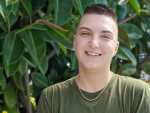 Recovery Unplugged harnesses the power of music to facilitate long-term sobriety from alcohol and substance abuse. They also understand the challenges facing the LGBTQ community. It only takes a phone call to begin.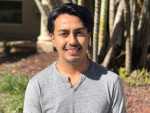 Damian shares his story of addiction and finding a welcoming environment at Recovery Unplugged's Fort Lauderdale facility to help him get and stay sober from substance abuse.
What you put into your body directly relates to recovery, Recovery Unplugged, a national addiction care organization with locations all over the country — and the importance of physical well-being shouldn't be minimized.
A drug and alcohol rehab unlike any other, Recovery Unplugged uses music to affect change in clients right down to their souls — the place where true healing happens. Here is one woman's story.
Music-based addiction treatment network Recovery Unplugged offers an innovative approach for women seeking treatment and long-lasting recovery.
"Find a go-to song that gives you faith and motivation, that changes your mood to help get you through," says Recovery Unplugged co-founder and vision leader Paul Pellinger.
Recovery Unplugged 's co-founder and vision leader Paul Pellinger shares how to maintain gratitude and sobriety during the holidays.