Pop Culturing is an ongoing weekly column that looks at new television, film and music and their place in the larger cultural conversation.
The second season of Hulu's wonderful comedy "PEN15," which stars Maya Erskine and Anna Konkle playing preteens in the early 00s, is quite an achievement and one of the best shows of 2020.
In Ryan Murphy's new Netflix series "Ratched," the producer attempts to give the twisted nurse from "One Flew Over the Cuckoo's Nest," here played by Sarah Paulson, an origin story but serves up mostly over-the-top drama.
Jude Law and Naomi Harris star in HBO's "The Third Day" a meditative and slow-moving series about a mysterious British island that's all too familiar.
Three years after the success of "Call Me By Your Name," out filmmaker Luca Guadagninio heads to the small screen for the vibrant and queer coming-of-age series "We Are Who We Are."
As fall approaches, some of the biggest TV shows are ready to debut with huge stars.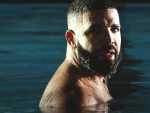 As fall approaches, some of the biggest artists are ready and rumored to release new albums.
Michaela Coel's incredibly impressive new series "I May Destroy You," currently airing on HBO, is the best and most important TV show of 2020 so far.
Taylor Swift surprised fans with a brilliant new album "folklore" last week; it's inspired by "indie-rock" and was made in isolation during the pandemic that serves as a rebranding that is meant to signify a maturation for the pop star.
Comedian and writer Ziwe Fumudoh is taking her iconic brand of humor to the smallest and most-watched screens, putting white people on the spot during live interviews and most importantly, holding them accountable while getting honest about race.
Despite the state of the world, 2020 has been an unbelievable year for music, with several artists putting out some of their career-defining albums.