Pop Culturing is an ongoing weekly column that looks at new television, film and music and their place in the larger cultural conversation.
As fall approaches, some of the biggest TV shows are ready to debut with huge stars.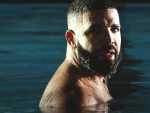 As fall approaches, some of the biggest artists are ready and rumored to release new albums.
Michaela Coel's incredibly impressive new series "I May Destroy You," currently airing on HBO, is the best and most important TV show of 2020 so far.
Taylor Swift surprised fans with a brilliant new album "folklore" last week; it's inspired by "indie-rock" and was made in isolation during the pandemic that serves as a rebranding that is meant to signify a maturation for the pop star.
Comedian and writer Ziwe Fumudoh is taking her iconic brand of humor to the smallest and most-watched screens, putting white people on the spot during live interviews and most importantly, holding them accountable while getting honest about race.
Despite the state of the world, 2020 has been an unbelievable year for music, with several artists putting out some of their career-defining albums.
In the weeks since its late May release, Lady Gaga's sixth album "Chromatica" has gone on to prove itself to be a powerful piece of music that's both sad and personal and one of the pop star's best efforts to date.
HBO's new miniseries "Perry Mason," based on the character created by Erle Stanley Gardner, isn't your classic courtroom drama. Thanks to a big budget, the new drama, starring Matthew Rhys, feels like it has little to do with its source material.
A look at some of the very best TV shows to debut in 2020.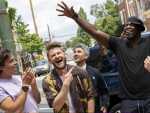 "Queer Eye" returns for its fifth season on Netflix Friday, solidifying itself as some of the best comfort-TV around.