Gay News: The Latest
Return to Wonderland was the theme of Pines Party 2021 featuring headlining DJ's David Morales, Calagna, Abel and Danny Kravits.
Brandon Straka, the out MAGA-supporting pundit who was arrested for his role in the Capitol Riot, is planning a come back ... on the down low.
Gus Kenworthy welcomed the opportunity to assist out ex-Bachelor Colton Underwood in his coming out experience, but he doesn't like being called his "gay guide."
The the Roarin' 20s have begun! New York City's queer hub — Hell's Kitchen — bursts back to life with a slate of new LGBTQ bar openings that promises to revitalize the neighborhood for locals and tourists alike.
An initiative from Melinda French Gates, MacKenzie Scott and the family foundation of billionaire Lynn Schusterman awarded $40 million Thursday to four promoting gender equality projects.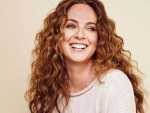 Broadway and cabaret performer Melissa Errico met Michel Legrand when she was cast in his 2003 musical "Amour." She continues her love affair with his music with her new show "Amour & After," which she discusses in this interview.
The Fire Island Pines Pool Party, or Mad Hatter's Tea Dance, was held on the Great South Bay with an open bar and DJ's Lupe Fuentes, Scott Martin and Someone From Berlin.
A private, after-hours Drag Story Hour that was scheduled to take place at a museum in Lincoln, Nebraska, was canceled following a deluge of threats — some of which on the lives of the organizers.
Todd Stephens, the writer-director of the acclaimed new film "Swan Song," discusses the culmination of his "Sandusky trilogy," working with actor Udo Kier, and returning to his hometown to film the unique gay "comeback" tale of a retired hairdresser.
Fully vaccinated travelers from the United States and much of Europe will be able to enter Britain without quarantining starting next week, U.K. officials said Wednesday — a move welcomed by Britain's ailing travel industry.
Italian tennis player Fabio Fognini has apologized for yelling at himself with a homophobic slur during a loss in the Olympic tennis tournament.

PBS Kids plans to end the long-running children's series after 25 seasons, said an original developer of the show during a podcast released Wednesday. The final season will air in 2022.
Robinhood is selling its own stock Thursday on Wall Street, the very place the online brokerage has rattled with its stated goal of democratizing finance.
Russia's long-delayed lab module successfully docked with the International Space Station on Thursday, eight days after it was launched from the Russian space launch facility in Baikonur, Kazakhstan.
If you're the parent of a young adult, you may be asked to co-sign for a car loan or an apartment lease. Before you agree, know what's at stake.
Germany's auto industry showed more strong results Thursday as Volkswagen's earnings and profit margins beat pre-pandemic levels and the company raised its profit outlook for the year.
A slice of one of Prince Charles and Princess Diana's wedding cakes is up for auction 40 years after the nuptials watched around the world.
New guidance from the federal government set off mask rules across the nation Wednesday as cities, states, schools and businesses raced to restore mandates and others pushed back.

With coronavirus cases rising throughout Iowa and around the nation, health experts are becoming increasingly worried about next month's Iowa State Fair, which will bring more than 1 million people to Des Moines.
In what may be the first move for LGBTQ businesses in Boston, Jacques' Cabaret — a popular nightclub that caters to drag performers — announced that it has made changes to its COVID-19 protocols, which requires proof of vaccination.