Top Story
A drug and alcohol rehab unlike any other, Recovery Unplugged uses music to affect change in clients right down to their souls — the place where true healing happens. Here is...
1 thru 10 of 1635 Stories
Injected once every eight weeks, recent studies reveal that the drug cabotegravir safely and effectively prevents HIV acquisition in men who have sex with men and transgender women who have sex with men.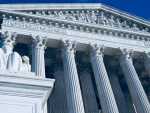 The Supreme Court's second day of arguments by phone is devoted to a new version of a case it decided seven years ago involving federal money to fight AIDS around the world.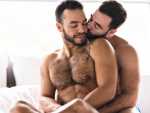 Telemedicine platform MISTR offers discrete and convenient online access to PrEP, the once-daily pill regimen that helps prevents HIV — one less thing to worry about during these stressful times.
An under-performing immune response leaves people susceptible to infection, but the severe symptoms in some people are actually caused by a huge immune response sweeping over the whole body.
Today marks National Youth HIV and Awareness Day. It serves as an essential reminder to millennial and Gen Z youth to understand the importance of practicing safe sex and getting tested.
Sharon Kleinbaum was installed in 1992 as rabbi of Congregation Beit Simchat Torah in Manhattan, considered the largest LGBT synagogue in the nation. At the time, AIDS was killing thousands of gay New Yorkers each year.
South Africa, one of the world's most unequal countries with a large population vulnerable to the new coronavirus, may have an advantage in the outbreak, honed during years battling HIV and tuberculosis.
The Centers for Disease Control and Prevention have issues these COVID-19 guidelines for those living with HIV.
The U.S. made serious mistakes when the HIV virus and AIDS emerged. Those errors cost many lives. But our nation learned a few things, too.
With much still to be learned about the new coronavirus, experts are offering recommendations for people at higher risk for severe complications and making provisions for vulnerable populations.
1 thru 10 of 1635 Stories