Gay News: The Latest
With nine days before Election Day, more people already have cast ballots in this year's presidential election than voted early or absentee in the 2016 race as the start of in-person early voting in big states led to a surge in turnout in recent days.
Adele hosted the latest episode of "Saturday Night Live" featuring musical guest H.E.R. and, in her opening monologue, revealed that new music from the Grammy winner likely won't be coming anytime soon.
Senate Republicans voted overwhelmingly Sunday to advance Supreme Court nominee Amy Coney Barrett toward final confirmation despite Democratic objections, just over a week before the presidential election.
Antoni Porowski, the Emmy-nominated food and wine host of Netflix's "Queer Eye," has designed a "sustainably-minded new capsule collection" in collaboration with J BRAND.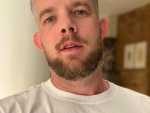 Out British actor Russell Tovey isn't sure if he's engaged to personal trainer Steve Brockman.
Among transgender-rights activists, there's a powerful mix of hope and fear heading toward the Nov. 3 election.
Vice President Mike Pence plans to maintain an aggressive campaign schedule this week despite an apparent outbreak of the coronavirus among his senior aides, the White House said Saturday.
Pope Francis on Sunday named 13 new cardinals, including Washington D.C. Archbishop Wilton Gregory, who would become the first Black U.S. prelate to earn the coveted red hat.
One of the films that's made a splash at this year's LGBTQ festivals is the Matt Fifer co-written and co-directed "Cicada," drawn from the lives of its two lead actors. Fifer chats with EDGE about facing life demons with art.
About 70 LGBTQ Trump supporters and allied housewives marched for Donald Trump in heavily Democratic WEHO Friday night.
Republican claims that Democrats would expand the U.S. Supreme Court to undercut the conservative majority if they win the presidency and control of Congress has a familiar ring.
Shia LaBeouf sexily broods in a short film for Rainey Qualley's "Love Me Like You Hate Me." The film also features Rainey's sister, actress Margaret Qualley in a dramatic, contemporary 'pas de deux'.
Short-video app Quibi said it is shutting down just six months after its early April launch, having struggled to find customers.
Scientists have discovered the first nest of so-called murder hornets in the United States and plan to wipe it out Saturday to protect native honeybees, officials in Washington state said.
Facing a pandemic, record unemployment and unknown future costs for COVID-19 treatments, health insurers selling Affordable Care Act plans to individuals reacted by lowering rates in some areas and, overall, issuing only modest premium increases for 2021.
Trucks and SUVs are the de facto family vehicles. But what about the go-to family vehicle from a generation ago, the minivan? Edmunds' experts set out to determine what type of family vehicle is the most versatile.
It's that time of the year again! In case 2020 isn't scary enough for you - here are five Halloween cocktails straight out of your nightmares!
The nationally recognized treatment center recently kicked off the "I ____ Sober" movement as a way to celebrate those who are living their best lives without the influence of drugs and alcohol.
A solo trip to the Hudson Valley offers one writer the opportunity to ponder his queerness among cemeteries, towering sculptures and a stroll down Main Street.
Sex workers have been saying they face significant violence from police and clients for decades and it is time that we all listen to these voices when determining how to improve safety for sex workers," says an ACLU representative.