Top Story
The Supreme Court ruled Monday that a landmark civil rights law protects gay and lesbian people from discrimination in employment, a resounding victory for LGBT rights from a conse...
1 thru 10 of 53668 Stories
Mississippi just ditched its Confederate-themed state flag. Later this year, the state's voters will decide whether to dump a statewide election process that dates to the Jim Crow era.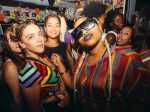 "The outpouring of love and donations on the various platforms has been incredible. But we need continued support until we reopen," says Henrietta Hudson owner Lisa Cannistraci. "I'm not going to lose the bar. I'm not going to let it happen."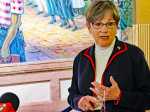 A Kansas newspaper posted a cartoon on its Facebook page likening the Democratic governor's order requiring people to wear masks in public to the roundup and murder of millions of Jews during the Holocaust.
As the coronavirus spreads in Africa, it threatens in multiple ways those who earn their living on the streets — people like Mignonne, a 25-year-old sex worker with HIV.
A car drove onto a closed freeway early Saturday and struck two people in a crowd protesting against police brutality, killing one and critically injuring the other, authorities said.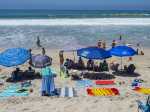 The U.S. has dipped under 50,000 new daily infections for the first time in four days, according to a tally by Johns Hopkins University, but experts fear celebrations for the July 4th weekend will increase nation's surging coronavirus outbreak.
On a day meant for unity and celebration, President Trump vowed to "safeguard our values" from enemies within — leftists, looters, agitators, he said — in a Fourth of July speech packed with all the grievances and combativeness of his political rallies.
Stone Mountain's supersized sculpture depicting Gen. Robert E. Lee, Confederate President Jefferson Davis and Gen. Thomas J. "Stonewall" Jackson mounted on horseback has special protection enshrined in Georgia law.
Vice President Mike Pence has long played the straight man to Donald Trump, translating the president's bombast into more measured, calming language.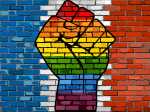 While the French capital's official Pride event was delayed until November to prevent spread of the coronavirus, grassroots groups plan a march through Paris anyway Saturday — led by people of color.
1 thru 10 of 53668 Stories