Top Story
"When we're voting, it's easy to think it's just for a candidate or party we align with, but it's so much more than that," says Drag Out the Vote'...
1 thru 10 of 55310 Stories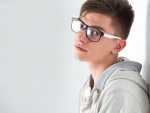 From HIV testing to mental health services to LGTBQ youth having what they need to thrive, the COVID-19 pandemic may be having more serious effects on sexual minorities than on heterosexuals and cisgender people.
Jake Bain, the former division one football star who famously played as an out athlete before quitting the sport last year, said in a tweet that his father abused him and others sexually.
A transgender woman and her partner say they think it was a bullet that shattered one of their windows. It's the latest in a string of attacks on their home and property.
Parliament House, a popular gay nightclub and resort in Orlando, announced it is closing its current location next month and will reopen in a new location soon.
Democratic presidential candidate Joe Biden says if he prevails in the upcoming election, he will dedicate himself to passing the long-sought Equality Act within his first 100 days in the Oval Office.
The BBC, responding to criticism that it has a liberal bias, has instituted stricter "impartiality" rules that now mean staffers cannot attend Pride marches, trans rights rallies, or other "controversial" demonstrations.
Two lesbian couples tied the knot in a mass wedding held by Taiwan's military on Friday in a historic celebration with their peers.
The head of the Serbian Orthodox Church in Montenegro has died in hospital after contracting the coronavirus, the church said Friday.
There are no crowds at Disneyland, still shut down by the coronavirus. Fewer fans attended the World Series this year than at any time in the past century. Big concerts are canceled.
Long before Democratic presidential nominee Joe Biden announced her as his running mate, Kamala Harris was the target of widespread online misinformation.
1 thru 10 of 55310 Stories