1 thru 10 of 7040 Stories
Police in London have clashed with protesters at a rally organized by opponents of restrictions aimed at curbing the spread of coronavirus.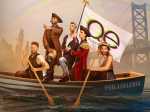 Saudi Arabia has allowed Netflix to stream LGBTQ-centric series "Queer Eye" and "Orange is the New Black" over what Netflix Co-CEO Reed Hastings as a "troubling compromise."
The U.S. Commerce Department said Friday it will ban Chinese-owned TikTok and WeChat from U.S. app stores on Sunday and will bar the apps from accessing essential internet services in the U.S.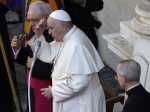 Pope Francis met with approximately 40 parents of LGBTQ children on Wednesday and said "the Church loves your children as they are, because they are children of God."
Fresh nationwide lockdown restrictions in England appear to be on the cards soon as the British government targeted more areas Friday in an attempt to suppress a sharp spike in new coronavirus infections.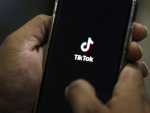 The U.S. will ban the downloads of the Chinese apps TikTok and WeChat on Sunday, with a total ban on the use of the latter, citing national security and data privacy concerns.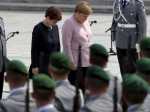 Germany's defense minister is apologizing for decades of discrimination against gay servicepeople in the military until a change of policy in 2000.
In recent weeks, Queensland and the ACT became the first Australian jurisdictions to ban conversion therapy but a national approach is needed.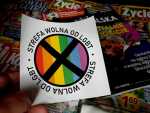 A top European Union official strongly denounced the stigmatization of LGBT people by authorities in Poland, saying on Wednesday that "LGBT-free zones" that have been declared in parts of the country have no place in the EU.
Black actor John Boyega has stepped down from his role as a global ambassador for perfume brand Jo Malone after the company decided to hire a Chinese actor to replace him in an ad he created.
1 thru 10 of 7040 Stories